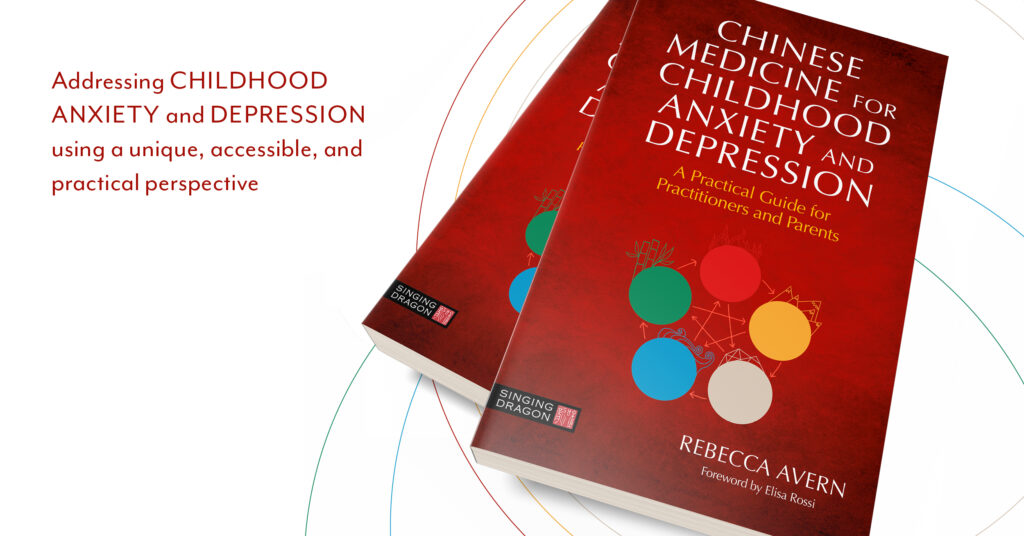 My first book, Acupuncture for Babies, Children and Teenagers, has a chapter on anxiety and depression which is purely for acupuncturists to guide them in treating it in the clinic. I realised over the years, however, that there is so much that is helpful in the way that Chinese Medicine understands people which can be applied outside of the clinic. This wisdom can be used by parents, at home, to make changes which will support their child's mental-emotional health. That is why I chose to write a second book, for parents and practitioners.
One of the many tools we have to support young people whose mental health is struggling, is our ability to make a 'bespoke' diagnosis of exactly the nature of each person's distress. 'Anxiety' and 'Depression' are necessary but limiting labels that are used to describe a multitude of different feeling states. Using the Five Element model, we can begin to understand that one child's anxiety is very different from the next, and that each child's depression will have a unique flavour to it.
Let's take a look at each Element to illustrate this.
Continue reading