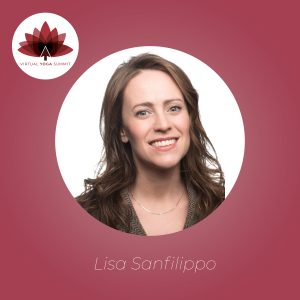 Author, yoga teacher and psychotherapist Lisa Sanfillippo has been teaching yoga for over 20 years, and now teaches at London's premier studios, triyoga and the Life Centre. She runs yoga for sleep workshops around the world. Lisa's work has been featured by various newspapers and magazines, and she has helped hundreds of people through her yoga for sleep workshops. She is regarded as the UK's leading yoga for insomnia expert.
Lisa is the author of Yoga Therapy for Insomnia and Sleep Recovery (Singing Dragon, 2019).
In this video, Lisa discusses the benefits of yoga therapy for insomnia and trauma-related loss of sleep; the five-step approach to insomnia; how to approach teaching a trauma-sensitive group yoga class and more.
---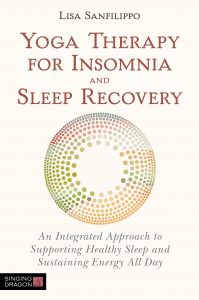 Yoga Therapy for Insomnia and Sleep Recovery
An Integrated Approach to Supporting Healthy Sleep and Sustaining Energy All Day
Lisa Sanfilippo
Examining the ways that the body, trauma and emotional issues, and lifestyle can impact sleep, this book shows how to apply yoga holistically to tackle insomnia. Learn how to reset the delicate body-mind balance by moving through the koshas. This approach will put clients on the path to good quality sleep, with increasing effect over time. Read more