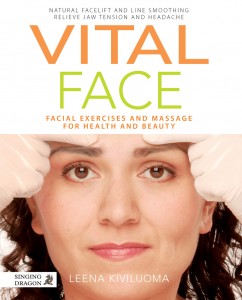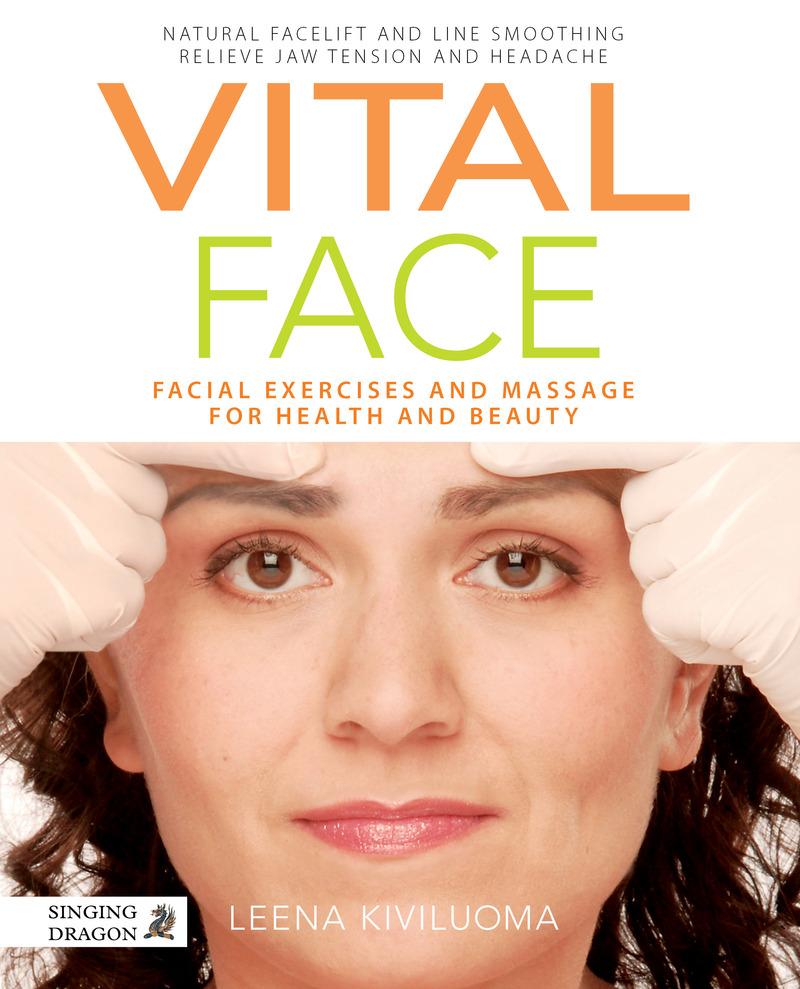 Taken from Vital Face, this selection of quick and easy exercises designed for the forehead will enable you to remove stiffness, eliminate tension headaches, and smooth out facial lines.
Click here to read the extract.
Feel the difference? Read the book for more exercises to relax and rejuvenate the whole face, head and neck.
'Leena Kiviluoma has done trailblazing work in developing her ingenious, easy-to-use facial muscle care technique. I use her book when I teach anatomy, physiology and skin care to trainee beauty care professionals. With the help of this book clients of beauty therapists can also practice effective self-applied beauty routines at home which will help to maintain a youthful appearance.'
 -Anna-Liisa Halsas-Lehto, Master of Health Science, Vocational Teacher, Beauty Therapist
'I tried this programme developed by Leena Kiviluoma. Both the relaxedness and the capacity of my jaw increased noticeably.'
-Fitness and Health Magazine, Finnish edition
Leena Kiviluoma is a physiotherapist working as a teacher and consultant in the fitness, beauty, health and rehabilitation industries. Her clients have included the Finnish National Opera, the Finnish National Theatre, The Parliament of Finland and many other companies, and she has contributed to numerous articles on fitness and beauty in magazines and newspapers. She began to develop her medical-based, facial muscle care technique and therapy in 1990 and her two books on the subject have been translated into many languages. She lives in Helsinki, Finland.
© 2013 Singing Dragon blog. All Rights Reserved