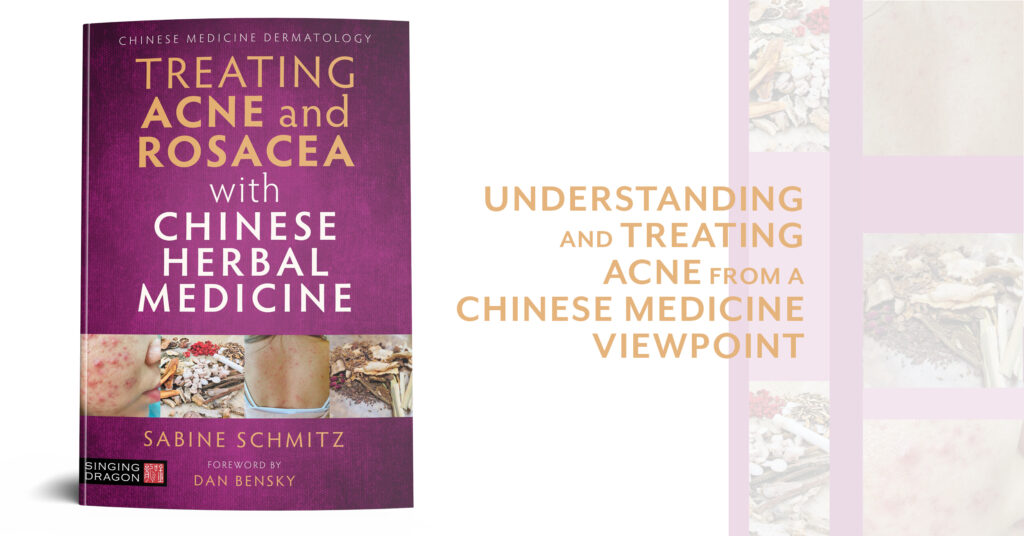 Practical and useful advice for the clinical management of patients with acne
Some of you may already know my first book Treating Psoriasis with Chinese Herbal Medicine. I am very excited to introduce my new book, which has been just released, which is called Treating Acne and Rosacea with Chinese Herbal Medicine. It is the second book in my series on dermatological diseases and zooms in on another of the most common skin conditions of today: Acne. The book covers prescriptions and treatment options with Chinese herbs for all types of acne and TCM syndromes. In addition to this, and for better understanding and assisting in your practice, a separate chapter on acne rosacea is included.
As crucial as Chinese herbal medicine is in the treatment of acne is, I always say – never let a patient go home without giving suitable dietary advice. As well as a good diet can improve the skin, an improper diet can worsen the skin. You and I know this from our daily practice. With the following information, I would like to give you an insight into how general diet rules work best and which ones you can give to your patients with acne.
Continue reading