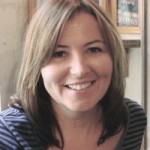 By Lisa Spillane, author and illustrator of Six Healing Sounds with Lisa and Ted: Qigong for Children.
---
The Six Healing Sounds teach children the calming benefit of pausing and using the breath to connect to the present. Observing the sensations of the body without thinking about the past or the future strengthens our awareness of the peace we have at the core of our being. In Qigong, negative emotions are not considered 'bad'. Holding onto, cultivating and acting on negative emotions is when the 'bad' comes into things. Because negative emotions are part of the ego and have a role to play (mainly related to survival) it's good to learn how to acknowledge them, listen to anything useful they are trying to communicate and then release the excess of them. Central to this practice is an acceptance that trying to resist, ignore or smother your feelings will only, in the end, make them grow stronger. Rather than letting negative emotions have the driving seat over your brain and body you can teach yourself how to regain calm.
The exercise that generates the most feedback from my book,
Six Healing Sounds with Lisa and Ted: Qigong for Children, is the one that helps children to stop worrying. Basically, worry happens when we meditate on fear, and being fearful gets in the way of clear thinking. When faced with a threat, the mind instinctively becomes more focussed on the urgent actions needed for survival and less inclined towards higher levels of thinking. This 'fight or flight' response far exceeds the requirements of our contemporary daily stressors. For children, things like spelling tests and unfamiliar situations and ideas can be interpreted as a 'threat', stimulating their adrenal glands and provoking biochemical changes in the brain that incline them to freeze, fight, hide or run. Over-stimulation of the adrenal glands takes its toll on the body, so it's especially important to develop habits to restore calmness. Through a combination of smiling, deep breathing, visualization, positive thinking, gentle movements and sound-making Qigong breathing techniques help to reverse the body's stress response and instead support its physical and mental well-being.
These exercises might seem strange when you first encounter them but there is a growing body of scientific research to support them. In my book, Ted overcomes his worries by doing the healing sound exercise for the stomach. The stomach together with the oesophagus, small intestine and the colon, make up what we refer to as the gut. We all know what it's like to have 'butterflies in the stomach' and 'gut feelings', but it is a lesser known fact that there are about the same amount of neurotransmitters (one hundred million) in the gut as in the brain. These nerve cells communicate with each other via chemical and electric signalling, processing information and learning from past patterns. The healing sound exercise for the stomach helps children to establish healthy patterns for when they encounter worry. Instead of supporting an anxiety-driven chain reaction, they learn to pause, close their eyes, smile and breathe in the feeling of trust and openness into the belly. They think about their stomach smiling and filling up with a warm yellow light. Then, with eyes open, they exhale worry with a 'whooooooo' sound, imagining it leaving them as dark cloudy smoke. Doing this helps the brain and the stomach to calm each other down. Smiling produces serotonin and nearly all of that 'feel-good' chemical goes to the gut to help it with digestion. It also reduces cortisol, adrenalin and noradrenaline and it helps you to relax by getting the brain to release chemicals that not only make you feel happier, but support your immune system too. And, breathing deeply gives the brain a chance to see the broader picture, it's calming and detoxifying and helps you to feel more positive.
---
Click to hear what the Six Healing Sounds should sound like!
---
Worry and anxiety is what keeps most of us awake at night. I know from personal experience and from the response of many of my readers that this practice works as well for adults as it does for children. I actually get a lot of adults telling me they've bought my book for themselves!
When you are doing this exercise, yourself or with a child, gently rub your stomach in a clockwise direction. Cast your mind on beautiful images of late summer (in Qigong, each organ is associated with a season) and as you smile, picture your stomach smiling too. Practising gratitude is medicine for the body and the soul so as you do this exercise, say 'thank you' to your stomach for all the hard work it does.
A little bit of time spent doing the Six Healing Sounds helps to promote relaxation both physically and mentally. It is also a great way to introduce children to the benefits of Qigong from a young age, and crucially, gives them tools to help themselves to deal with life's challenges.
Join the Six Healing Sounds with Lisa and Ted: Qigong for Children community on Facebook!
Copyright © Singing Dragon 2012.