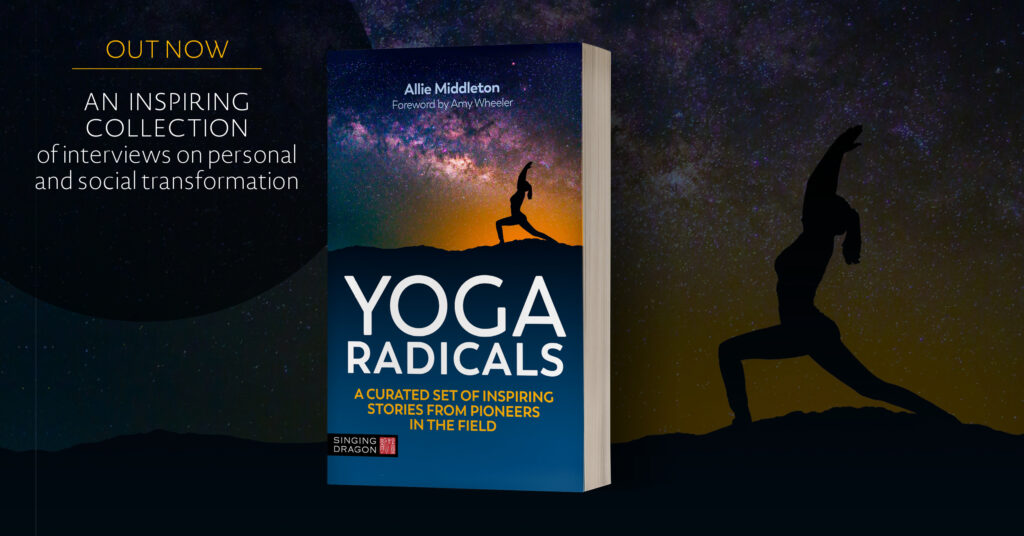 In an old and favorite verse from thousands of years ago, the author of the Brihadaranyaka Upanishad IV.4.5, considers this:
You are what your deep, driving desire is.
As your desire is, so is your will.
As your will is, so is your deed.
As your deed is, so is your destiny.
And yet, as we all wonder about the future now, shall we ask each other this next question, "What is OUR collective desire and what shall OUR collective deeds create now?"
In my experience over decades as a systems change catalyst and leadership coach, I've had the privilege of helping many individuals and teams develop new strategies for high level impact. Whether in business, healthcare or communities, one of my initial questions is, "Who are we really, and what is our work?"
Today, this creative inquiry is alive in many contexts as we need to spark healthy ways to co-initiate collective sustainable changes for the sake of global health and wellbeing. How do we compassionately harmonize our minds, hearts and wills for the sake of the planet and others? Or "What is this moving from ME to WE dance all about, and how does sharing our stories help us now?"
As the lives of the global yoga innovators reveal in my new book, Yoga Radicals: A Curated Set of Inspiring Stories from Pioneers in the Field, this awareness for the need for change is happening for people around the world on many levels simultaneously: physically, mentally, emotionally and spiritually. Their perspectives reflect an opening toward something new, a creative offer that has social impact and provides community healing.
How might we inspire others with creative heart-felt ways to experience and understand this epochal move from ME consciousness, (focus on myself), to WE consciousness, (focus on my community, country and planet)?
Telling our stories is the starting place, as we learn to listen more deeply into the universal (and eternal) creative life force that emerges and encourages well-being for all. Accessing our collective awareness and moving together consciously to create sustainable changes at all levels of organization is essential now.
Like other practitioners in these changing times, I am learning to adapt to the complex personal and planetary issues with curiosity, compassion and courage. At the 2018 International Association of Yoga Therapists Conference I was privileged to co-initiate the inaugural community interest session on Social Activism & Community Healing. At the invitation of Matthew J. Taylor, we convened our session using a Presencing Approach, an interview process combining Joseph Campbell's hero(ines) journey and an awareness-based prototyping model from the Presencing Institute at MIT. This birthed the interest for a deeper and more expansive exploration.
And now, as I type this, I remember myself in the winter of 2020, commissioned by Singing Dragon Press, to write a book to bring this idea forth! The intention of the book, Yoga Radicals, is to offer a portal of potential for the emerging embodiment community by highlighting some stories and projects that emerged from yoga innovators who have traveled the path of moving from ME to WE. Alas, there are so many more stories to hear we have yet to hear. So little time……
What I learned from each of their stories is that after deep commitment to years of personal practice, something else demanded a listening into the emerging future, a finding of new ways to invoke shifts in their (and now our) deepest hearts' desires.
We were all in full lockdown mode as I conducted the 36 interviews with these special yoga innovators. The stories of these amazing individuals vibrate at the heart of the Yoga Radicals book. I am so grateful to have had such a deep engagement with each person at such an important time; each working in unique ways to establish the yoga therapy professional space, each offering more embodiment in their personal lives and professional communities. I hope you and many others will enjoy and be inspired by their stories too.
Ancient wisdom traditions from all over the planet remind us that we are all connected, that these practices and an Embodied Presence, or being grounded and at home in our bodies, might enlighten us. Embodiment practices are particularly urgent now as our mother planet earth demands that we learn the dance steps of Reciprocity and Love. The stories from the Yoga Radicals in the book do just that, sharing how each yoga innovator moved from a 'me' consciousness to a 'we' consciousness. These amazing brave souls share how they created a community healing or social impact project as a result of their long-term yoga and other embodied practices as leaders. I hope the interview process and journey we took together will support others to access to their deepest heart's intelligence, a true connection between awareness, creativity and action.
An example of this Presencing Approach is to ask now, "It seems we have been initiated into a new future and a new life in these last 18 months, I wonder how you feel a deeper sense of being related to others across time and space? Without physical travel, we've had to rely on our other human capacities to stay tuned to our hearts' desires; even as we navigate this new time together. We have landed in communities of kindreds, in places and spaces where our best dreams of a shared future can emerge. We're being called forward into a new story. How can we make it a creative one, supporting as many others as we are able in our endeavors to stay healthy and well and safe? How do we embody emergence?"
I sometimes simply call this "making peace time", especially when I'm embodying a practice while working with a client, teaching or facilitating a group. I'm finding myself immersed in love now for decades, blessed with a serious leadership coaching practice and capacity to heal in relationship with others. My next book will tell the tale of how my listening at deeper levels has always been the main inspiration for these practices. For now, I invite you to enjoy these diverse and creative tales that emerged in the hour-long interviews and are now condensed into essential narratives that express how each Yoga Radical followed their own path from ME to WE. May it inspire you to do the same.
In Yoga Radicals, the questions that I've asked these amazing pioneers are questions that I live throughout my life, constantly speaking into the future and asking for guidance. "When did you learn to trust your creativity and imagination enough to help you through a tough spot? When did you find a special friend who gave you solace in the middle of a storm, as you were on your path of life?"
The stories in the book surprise me still and more importantly, now the memory of the deep embodied connections felt in each interview make my heart sing. I hope that readers find their amazing songs inspiring and a way to listen and play with the unending force of creativity and love, which we desperately need on the planet now. Embodying creativity and initiating positive emergence is what we all need now.
Allie Middleton's latest book Yoga Radicals: A Curated Set of Inspirational Stories of Transformational Yoga by Pioneers in the Field, was published by Singing Dragon on August 19th featuring inspirational pioneers of yoga, from those with ancient lineage in traditional yoga to innovators in western yoga practice. Click here to purchase a copy.