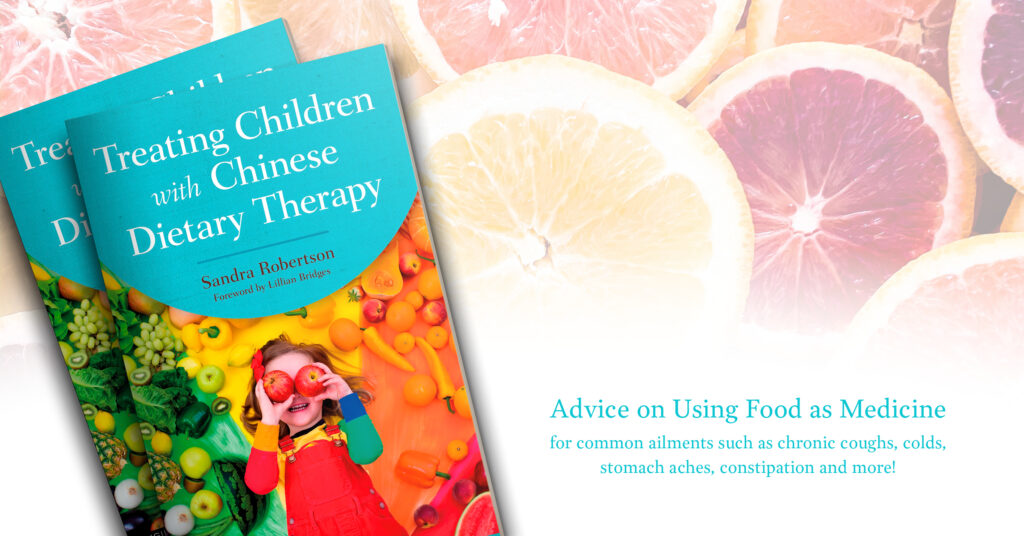 Sandra Robertson is a Practitioner of Chinese Medicine in Victoria, B.C., Canada. She is the author of Treating Children with Chinese Dietary Therapy. You can find more information at Nourishlifemedicine.com.
Food awareness
I recently spoke on a podcast and the subject of "processed food" came up frequently during the interview. After we had concluded I realized that I could have elaborated on the different levels and methods that are utilized in the processing of food. Not all processed food is unhealthy and in our often-busy lives, it's helpful to make a distinction so we can choose efficiently and wisely for our health. Nowadays our grocery store aisles contain food products that have been hugely altered from their original states in ways that would have been unimaginable 100 years ago. Many staples such as bread, yoghurt, cereal, and baked goods have gone from being just simple processed food items to becoming ultra-processed food (UPF). Awareness and education of what we think we are eating and what we are actually eating is crucial not only to our own health but for the health of our children and grandchildren born into this world of quick, easy and addictive food products.
Processing foods
The processing of foods means any alteration from their original state such as cooking eggs, baking bread, freezing meat, grinding grain, or roasting vegetables. These are common ways in which we process our food on a day-to-day basis. There's also fermenting, drying, and salt preservation; these methods were used in the past to help feed our ancestors through the winter and during times of food scarcity. Processing foods in these ways is still be considered natural and, in most cases, healthful.
Processing was taken a step further in the early 1900s. Napoleon's government in France needed to figure out a way to preserve food for the sustenance of French troops. Napoleon devised a contest- whoever could come up with the best preservation method would win a cash prize. Canning came out as the winner, and this was the beginning of processing foods for the masses. Over the next 100-plus years, mass production of foods has ballooned. The addition of sugar, salt, and preservatives have made it possible to significantly increase the shelf life of packaged foods. These products now number in the thousands and line our grocery store shelves, cafeterias and vending machines. Essential vitamins and minerals are stripped from the original foods through harsh processing and restructuring while unpronounceable and unrecognizable ingredients are added in. The final product of this processing can hardly be called food anymore.
The Nova food classification system
I came across the NOVA food classification system that divides all food into four separate groups. It was pioneered by public health nutritionist Carlos Monteiro from Brazil to better help us understand the different levels of processing so that we can make better meal choices. Optimally, children and adults would only be eating foods from groups 1-3 and very occasionally or never have items from group 4.
The 4 classifications:
Unprocessed or minimally processed foods. Unprocessed foods are obtained directly from plants or animals with no alteration done to them such as a raw carrot or apple. Minimally processed comes from food that is unprocessed and might include drying, crushing, grinding, freezing, pasteurization, roasting, non-alcoholic fermentation, etc. such as dried apples, frozen peas, etc.
Processed culinary ingredients. Ingredients such as oils, fats, sugar, and salt that come from the first group of unprocessed or minimally processed foods. They are used to help cook and season foods in group 1. The products are extracted by grinding, pressing, refining, milling, and drying. Examples are honey, maple syrup, butter, olive oil, white sugar, and coconut fat.
Processed foods. Manufactured with the use of salt, sugar, oil, or products from group 1 or 2. They do not contain a lot of ingredients (unlike the ultra-processed products below), anywhere from 2-4. Examples of these foods are freshly made breads and cheeses, tomato paste, salted nuts, canned fish, etc.
Ultra-processed foods (UPF's). These are the "foods" (food should not be in the name of these products as they are far removed from the original group 1 and 2 foods) to be wary of and optimally "ultra-avoided". They are industrial formulations that do not contain ingredients you would use when cooking at home. They often utilize chemical processes in the manufacturing and use flavour enhancers, food additives, and colours to make the food hyper-palatable. Hyper-palatable foods by-pass your body's full signal and are overeaten. These non-foods are made to be branded, highly profitable, and convenient. They are marketed to children with the use of cartoon characters, bright colours and advertising. They fill us with empty calories that not only replace fresh unprocessed foods but are deleterious to our health.
Labels
The companies that produce UPF's are allowed to use words like "natural", "healthy", and "organic" in their marketing and on the packaging which can be misleading to consumers. The ingredients may have started out as natural or healthy, but after stripping the fiber, bleaching the flour, and adding in high amounts of sugar and preservatives, it is nothing of its original nature. Organic Doritos™ does not suddenly make Doritos good for you because they are organic! Smart bread™ is not a wise choice and fits into group 4 above. Reading labels is the only way to find out what is mostly living inside the package. "Mostly" since ingredients such as "spices", or "natural flavours" do not require any further explanation.
Gut microbiome health
When we eat, we are not only feeding ourselves, but we are also feeding the trillions of different bacteria that reside in our gastrointestinal tract. Since the role gut microbiota have on our health has been discovered (1) many studies have been done linking how our diet affects our microbiome. (2) (3) (4) (5) Dysbiosis-an imbalance in the gut microbiome- has been found to be indicated in chronic diseases such as obesity, diabetes, cardiovascular disease, and more recently mounting evidence to increased COVID-19 severity. (6). Dysbiosis occurs when there is a decrease in microbial diversity. The good bacteria in our gut help us to digest our food, produce vitamins, regulate our immune system, and protect against the bacteria that cause disease, so we want to keep them happy.
Eating a varied diet is one of the ways we can increase our microbial diversity. Lots of fiber, probiotic, and prebiotic-rich foods will feed the "good" bacteria. Ultra-processed foods that are basically sugar, refined wheat, corn, oil, and soy, feed the "bad" bacteria. Diversity is severely lacking in these products as they are all essentially made of similar ingredients. The "bad" bacteria then take over and can cause cravings for sugar and more of the same unwholesome foods. Young children are particularly vulnerable as the assembly of microbial communities is taking place in their guts from the time they are born and is established by the age of three. They acquire a taste for UPF's, and it can be challenging to introduce new flavours and textures into their meals. Over time, our guts and tastebuds become hijacked by these unnatural foods.
Ultra-processed food concerns
There are real consequences to eating UPF's aside from the obvious lack of nutrients, minerals, and fiber. A recent study done at the Hebrew University of Jerusalem discovered that eating UPF's (even in reduced amounts) may harm young children's skeletal development. They found that UPF's can cause reduced bone quality. This is especially concerning for children as their bones are in the developing stages and are continually growing and reshaping themselves. (7)
UPF consumption has also been linked to rising childhood obesity rates into adolescence and early adulthood. (8). Obese children face complications such as breathing difficulties, increased risk of fractures, hypertension, insulin resistance, early markers of cardiovascular disease, and psychological effects. [i]
Insulin resistance- one of the complications of obesity- leads to type 2 diabetes. This disease used to only be seen in adults but is now on the rise in children. It is much worse for a child to develop Type 2 diabetes than for an adult. Diabetes-related complications- eye disease, kidney disease, nerve disease, strokes, heart disease, toe, and foot amputations- develop rapidly in children and will negatively affect their quality of life into adulthood. (9)
[i] https://www.who.int/news-room/fact-sheets/detail/obesity-and-overweight
Awareness for better health
As they say, knowledge is power. Becoming more mindful of what we are buying and which companies we choose to support will be a huge step in the direction of wellness. Reading labels will help guide us to avoid and minimize group 4 UPF's in the diet. Even if the packaging states it is natural and healthy, the ingredients might prove otherwise. If the list of ingredients is long, this is another clue to its increased processed nature.
There is no arguing that processed foods have made cooking easier, more efficient and extended the shelf life of many different foods for us. UPF's on the other hand are unnecessary, insidious dietary additions that only seek to create profit for the food giants, leaving us and our children sick and malnourished.
You can learn more about and get your copy of Treating Children with Chinese Dietary Therapy, here.
---
References
Sekirov I, R. S. (2010 Jul). Gut microbiota in health and disease. Physiol Rev., 90(3):859-904.
De Filippo C, C. D. (2010). Impact of diet in shaping gut microbiota revealed by a comparative study in children from Europe and rural Africa. doi:10.1073/pnas.1005963107. Proc Natl Acad Sci U S A., 107(33):14691-14696.
Mokkala K, H. N. (2020 Apr;). Interactions of dietary fat with the gut microbiota: Evaluation of mechanisms and metabolic consequences. Clin Nutr, 39(4):994-1018.
Ruiz-Ojeda FJ, P.-D. J.-L. (2020). Effects of Sweeteners on the Gut Microbiota: A Review of Experimental Studies and Clinical Trials. Adv Nutr, S31-S48.
Zmora N, S. J. (2019). You are what you eat: diet, health, and the gut microbiota. Nat Rev Gastroenterol Hepatol., (1):35-56.
Yeoh YK, Z. T. (2021). Gut microbiota composition reflects disease severity and dysfunctional immune responses in patients with COVID-19. Gut, 70:698-706.
Zaretsky, J. G.-F. (2021). Ultra-processed food targets bone quality via endochondral ossification. Bone Res, 9-14.
Chang K, K. N. (Published online June 14, 2021). Association Between Childhood Consumption of Ultra processed Food and Adiposity Trajectories in the Avon Longitudinal Study of Parents and Children Birth Cohort. JAMA Pediatrics.
University of Colorado Anschutz Medical Campus. (2021, July 28). New study reveals serious long-term complications in youth-onset type 2 diabetes. ScienceDaily. www.sciencedaily.com/releases/2021/07/210728201347.htm