We are pleased to announce that four Singing Dragon books have won prizes at the 2011 Living Now Book Awards, including two first place Gold prizes!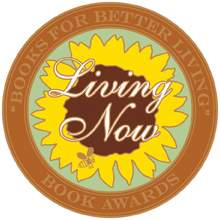 Singing Dragon received the Gold prize in the Enlightenment/Spirituality category for The 12 Chinese Animals: Create Harmony in your Daily Life through Ancient Chinese Wisdom by Master Zhongxian Wu.
Singing Dragon also received the Gold prize in the Yoga/Pilates/Bodywork category for Yoga Therapy for Every Special Child by Nancy Williams.
And in the Exercise/Fitness category, Singing Dragon scooped two prizes: the Silver for Vital Healing: Energy, Mind and Spirit in Traditional Medicines of India, Tibet & the Middle East – Middle Asia, by Dr Marc S. Micozzi, and the Bronze for Managing Stress with Qigong by Gordon Faulkner.
The Living Now Book Awards celebrate the innovation and creativity of new books that enhance the quality of our lives, from cooking and fitness to relationships and mature living. Visit www.livingnowawards.com for more info.
Congratulations to the authors, contributors, editors and everyone who worked on the winning books! Click below to learn more about each one.
Copyright © Singing Dragon 2011.