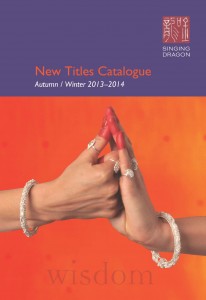 Our Singing Dragon New Titles catalogue for Autumn and Winter 2013-14 is now available. With full information on our expanding list of books in Chinese Medicine, Qigong, Daoism, Yoga, Aromatherapy, and a variety of other disciplines, our new titles catalogue is an essential resource for complementary health practitioners and anyone interested in enhancing their own health, wellbeing and personal development.
To receive a free copy of the catalogue, please sign up for our mailing list
You may also request multiple copies to share with friends, family, colleagues and clients–simply note how many copies of the catalog you would like (up to 20) in the "any additional comments" box on the sign-up form. Please be sure to click any additional areas of interest as well. You should receive a copy of the catalogue within two to three weeks.