In this extract from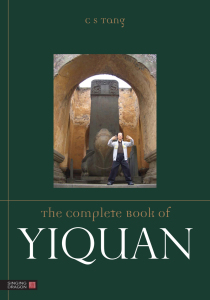 The Complete Book of Yiquan, Master C S Tang outlines the essential requirements of the Yiquan stance. Detailed images of hand shapes, leg shapes and body shapes illustrate the how to practice the static stance as a whole. Training involves not only poses, but also controlling the joints and muscles, utilizing the tension and relaxation of weights.
The book is the first complete guide to the rarely taught martial art, Yiquan, still shrouded in mystery. With clear photographs and explanations, this comprehensive illustrated book fully describes the postures and movements of Yiquan and provides information on Yiquan's origin, weapons, programs, grading, and more.