In these unprecedented and extraordinary times, we are all experiencing lots of different emotions. Yoga offers a set of tools to help us understand and soothe our minds when feeling overwhelmed, and to help both mind, body and soul.
Follow this soothing, relaxing practice with Sian O'Neill, for you to feel refreshed and reset. Take time out to nourish yourself.
Sian is the editor of Yoga Teaching Handbook and Yoga Student Handbook. She is a British Wheel of Yoga (BWY)-accredited yoga teacher. Her classes incorporate alignment, a mindful flow and breath awareness. She is Managing Director of an independent publisher.
---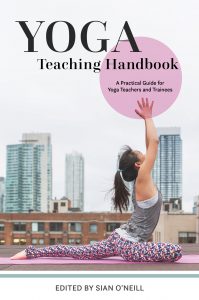 Yoga Teaching Handbook
A Practical Guide for Yoga Teachers and Trainees
Edited by Sian O'Neill
With expert advice from world-renowned yoga teachers, this book explains how to develop yoga teaching into a successful business. Read more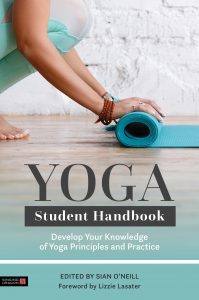 Yoga Student Handbook
Develop Your Knowledge of Yoga Principles and Practice
Edited by Sian O'Neill. Foreword by Lizzie Lasater
This practical companion for yoga students and teacher trainees shows how to deepen your knowledge of yoga and where to go next in your training, whether you are thinking of developing your own practice or considering becoming a yoga teacher. Read more
Please note that, despite our best efforts, we won't be able to ensure safe, comfortable practice for every viewer nor take responsibility for your own practice. If you have any injuries or are dealing with any conditions that you would normally flag to your yoga teacher or therapist, please seek advice before taking part or following along with the sequence.