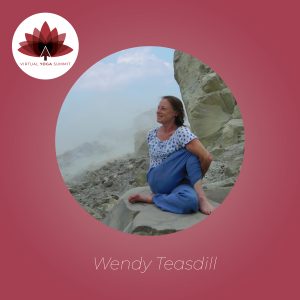 Wendy Teasdill has been practising yoga for over forty years and teaching since 1987.
Here, she walks viewers through a safe and simple routine that can be practised during pregnancy.
Please note that while our summit is open to absolutely everyone from all corners of the world, despite our best efforts we won't be able to ensure safe, comfortable practice for every attendee nor take responsibility for your own practice. If you have any injuries or are dealing with any conditions that you would normally flag to your yoga teacher or therapist, please seek advice before taking part or following along with any of our classes or sequences.