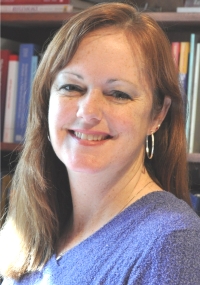 Virginia S. Cowen, PhD is a massage therapist, exercise physiologist and yoga and Pilates instructor. She is Associate Professor of Massage Therapy at Queensborough Community College, The City University of New York, and also maintains a small private fitness and bodywork practice in New York City and Bergen County, New Jersey.
Here, Dr. Cowen answers some questions about her new book, Therapeutic Massage and Bodywork for Autism Spectrum Disorders: A Guide for Parents and Caregivers.
Tell us about your background in massage  – how did you start working with children on the autism spectrum?
I graduated from the Swedish Institute in New York City where I took courses in Swedish massage, medical massage, and Shiatsu. After graduation I studied Thai massage in the U.S. and in Chiang Mai, Thailand and took more continuing education in a variety of techniques. Including reflexology, trigger point therapy, myofascial release (to name a few.) I became interested in working on children with autism spectrum disorders after my nephew and a friend's son were diagnosed with autism. The more parents I spoke with, the more I began to understand that they needed help understanding how touch was related to the child's sensory issues.
How does massage therapy help with sensory issues, and what are some positive results?
A child who displays aversion to touch can be taught how to understand touch—essentially learning to differentiate between normal and painful sensations. I have found that a systematic approach to massage is very important for children with autism spectrum disorders. When they learn what to expect, they are better able to relax and receive massage. In practice the idea that massage helps people feel better is pretty consistent. General research on massage has consistently found that massage can help reduce stress and anxiety. The body of research on massage has included a variety of massage styles and techniques, but the findings are consistent. In children with autism spectrum disorders, massage research noted fewer displays of self-stimulating behaviors, better sleep patterns, improved receptivity to touch, and less aggressive behavior. As a practitioner, that helps me understand that massage can help a child become more self aware and relaxed.
Probably the most dramatic change I've witnessed was when a little boy with feeding issues consistently ate after his massage sessions. He even tried new foods. I suspect that his food aversions were somehow connected to texture and massage helped him better understand how to interpret or understand texture.
Trust is obviously important in massage therapy. What are some ways that you gain clients' trust in your own practice?
I feel that honesty and patience helps build trust. My practice is small in relation to teaching and writing, so I am not in a position of having to convince people to become clients. My background in exercise science, massage, and yoga has given me a broad toolkit to use in practice and also use as a source of reference. Some parents lump massage into the "alternative" therapy field along with riskier therapies. This is unfortunate, so I try to educate parents about the many options in massage. Helping them understand touch and sensation has been very beneficial to help them make informed decisions.
What are some other considerations when practicing or seeking out the right kind of massage therapy, especially for children on the autism spectrum?
No single type of massage is "right" or "the best" for autism spectrum disorders. The many possible presentations of autism indicate many possible variations in treatment. Finding a massage therapist or practitioner who is adequately trained in massage is important. In places where massage is licensed, using a licensed practitioner is important. After all, most parents would not opt to receive services from an unlicensed teacher, doctor, or occupational therapist. Interview the practitioner about their approach. A massage therapist who is trained in multiple techniques is usually a good option because a change in the massage treatment will not mean introducing the child to another practitioner or new setting.
What do you think about the classification of massage as a CAM therapy? What are some misconceptions or common concerns about massage? How will your book contribute to a better understanding?
Massage is CAM because it falls outside the scope of conventional medical care. So does exercise. I am very interested in active and passive forms of movement. Both offer benefit to individuals on the autism spectrum. Massage does not usually take the place of conventional medical treatments, but it can be a useful addition.
Common misconceptions about massage are that it could be harmful or somehow counteract the effects of sensory and play therapy. There are several challenges in research on massage and specifically in analyzing the effects of massage. The standard model in research is a randomized controlled trial that uses a specific treatment protocol compared to some type of control group. It is difficult to create a true control group for massage because a person knows if he or she has received a massage. Specific treatment sequences can be developed, but actual touch cannot be duplicated unless the same massage practitioner delivers all of the treatments.
For individuals on the autism spectrum, a standard massage protocol cannot likely benefit everyone because of the different reactions to touch. But rubbing and pressure offer sensory benefits and general research supports that. Translating it into practice by using a flexible approach is probably the most consideration in treatment. I hope this book will successfully dispute that by helping parents understand the sense of touch, how massage can be helpful, and the myriad of options that are available.
Copyright © Singing Dragon 2011.