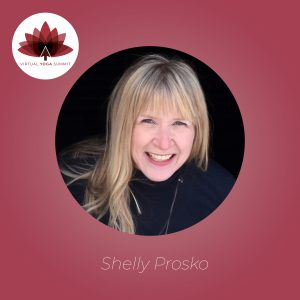 Shelly is a physiotherapist, yoga therapist, educator and pioneer of PhysioYoga with over 20 years of experience integrating yoga into rehabilitation with a focus on helping people suffering from chronic or persistent pain, pelvic health conditions and professional burnout. She guest lectures at yoga and physiotherapy programs, presents at yoga therapy and medical conferences globally, provides mentorship to health providers, offers onsite and online continuing education courses for yoga and health professionals and is a Pain Care U Yoga Trainer.
She maintains a clinical practice in Sylvan Lake, Canada and believes that cultivating meaningful connections, compassion and joy can be powerful contributors to recovery and well-being. Shelly is co-editor of the book Yoga and Science in Pain Care: Treating the Person in Pain (Singing Dragon, 2019).
In this webinar, Shelly discusses chronic pain and the possibilities that lie in yoga therapy to improve health and manage pain.
---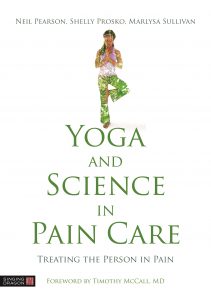 Yoga and Science in Pain Care
Treating the Person in Pain
Edited by Neil Pearson, Shelly Prosko and Marlysa Sullivan. Foreword by Timothy McCall.
This is an integrated approach to pain rehabilitation that combines pain science, rehabilitation and yoga with evidence-based approaches from respected contributors. The book shows how to integrate the practices of yoga and pain science, and promotes the movement to a patient-valued, partnership-based biopsychosocial-spiritual model of healthcare. Read more