Mike Andrews, author of Homeopathy and Autism Spectrum Disorder, continues his exploration of how homeopathy is used in other cultures. You can read Part One here. 
By Mike Andrews
Since publication of my book in June 2014, I have received many invitations to lecture both at home and abroad. I had expected to lecture in the UK and to give presentations both locally and nationally, however the publication of my book raised my profile internationally in unexpected ways.
I have just returned from the 1st Malaysian International Integrative Healthcare Conference 'Integrative and Homeopathic Management in Children with Special Needs' at Cyberjaya University College of Medical Sciences.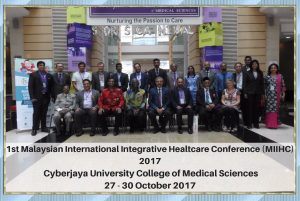 The only university in South East Asia to offer a fully recognised and accredited programme in Homeopathy by the Malaysian Ministry of Health & Ministry of Higher Education.