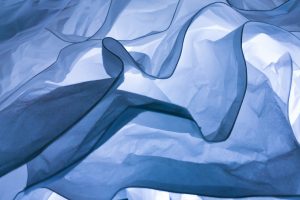 Robin Rothenberg, author of Restoring Prana and forthcoming Svadhyaya Breath Journal: A Companion Workbook to Restoring Prana (June 2020), served for six years on the IAYT Accreditation Committee in addition to running a busy yoga therapy practice. Her yoga therapist training program was one of the first to be accredited by IAYT in 2014 and she has been a yoga therapist for over 20 years. You can find out more about Robin at Essential Yoga Therapy. Below she shares tips for keeping the mind and body healthy through COVID-19.
Over the past few weeks I've seen numerous social media posts counseling people to stay calm and stay clean. In my experience, employing good breath hygiene is the most effective way to both remain grounded and support immune and respiratory health. The breath is our greatest inner resource and with a little breath education, you too can develop the capacity to settle yourself, even when fear is gnawing at your gut!  Initially, breath hygiene may feel unfamiliar or awkward (much like learning to wipe down everything you touch with disinfectant) but the more you work with it, the easier it gets.
Here are five valuable tips for how you can use the breath as a powerful BFF to enhance emotional regulation, while simultaneously giving your immune system a boost.