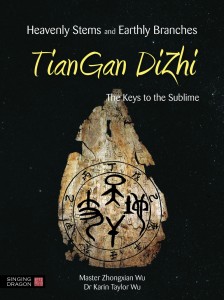 Would you like to review one of our newest resources? Enter now to get a free card set of Heavenly Stems and Earthly Branches – TianGan DiZhi by Master Zhongxian Wu and Dr Karin Taylor Wu.
This complex calendrical system was created in ancient times to codify the patterns of life and of the universe itself, and is as relevant today it ever was. Through better understanding TianGan (Heavenly Stems) and DiZhi (Earthly Branches), you can deepen and expand your practice of Chinese Medicine, acupuncture, Fengshui and Chinese astrology, as well as internal cultivation practices such as Qigong, Bagua and Taiji.
This set of study cards decodes some of the fundamental messages from the 22 GanZhi symbols. The Chinese character and key characteristics of each Stem or Branch are shown, providing insights into their symbolic and numerological meanings. For calligraphers and those who want to draw the characters correctly, the stroke order is clearly illustrated on separate cards.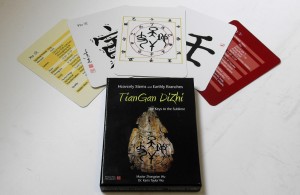 We have 5 copies to give away to anyone interested in writing an online or offline review.
If you're interested add a comment to this post saying why you want to review this book. The deadline for submitting your request is May 31, 2013.
We will select 5 winners and get in touch after this date.
This giveaway is now closed – thank you to all who entered.
© 2013 Singing Dragon blog. All Rights Reserved