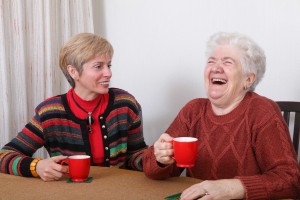 Ageing seems to be the only available way to live a long life (Daniel Auber). In fact, some would say that the business of 'getting older' brings so many benefits that we should positively embrace it.
Ageing is certainly high on the current news and political agendas. As a nation, we're heading for an unprecedented population shift towards older people. (The King's Fund predicts that within 18 years, the number of 65-84 year-olds and those aged 85+ years will rise by 39% and a staggering 106%, respectively, whereas the number of people in the 15-64 year-old age group is set to increase by a paltry 7%).
The problem is, we don't appear to be ageing very well. And this hampers our ability to see the benefits and enjoy the 'golden years'. For too many people, mid- and later-life is dominated by the pain and disability of degenerative diseases like CVD, cancer and dementia. Recently, for example, Diabetes UK told us that 700+ people are diagnosed with diabetes every day.
So what, if anything, can be done? Is there a secret to healthy ageing?
Well, yes, there may be: it's called anti-inflammation. As you age, you gradually become more predisposed to the type of low-grade yet chronic, insidious inflammation that promotes degeneration and disease. As the lifestyle medicine authority Dr Gary Egger describes in his paper 'In search of a germ theory equivalent for chronic disease', our environment has become increasingly more inflammatory since pre-Neolithic times. Pre-Neolithic individuals lived within a predominantly anti-inflammatory mileu of low calorie intake (compared to the level of energy expenditure), a low omega-6-to-omega-3 ratio and good levels of monounsaturated fats, fish, fibre, vegetables and nuts. In today's environment, these are typically replaced with inflammatory triggers ('anthropogens') like pollution, endocrine disrupting chemicals, being sedentary, a high omega 6-to-omega 3 ratio, saturated and trans-fats, sleep deprivation, chronic stress, junk foods and obesity. Indeed, the medical journals are stuffed to the gills with scientific papers demonstrating that most, if not all, age-related chronic diseases are driven in part by inflammation. And this applies not only to classic inflammatory conditions like autoimmune arthritis, but also to Alzheimer's disease, cardiovascular disease, diabetes, cancer, osteoporosis, depression and others.
Hence, the trick to a long, healthy life is to stay out of the 'inflammazone'.
But, hang on, this isn't necessarily as simple as it sounds. It's not just about taking anti-inflammatories, whether pharmaceutical (like ibuprofen) or nutritional (like curcumin from turmeric), as these offer merely allopathic, 'sticking plaster' remedies. The only effective long-term approach is a systems-based one, in which the focus is on identifying the pattern of inflammatory antecedents, triggers and mediators that is unique to the individual in question.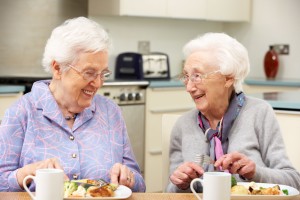 By all means, remove Egger's anthropogens from the environment, and reinstate the anti-inflammatory inputs of pre-Neolithic times. This is an excellent start. But look also at the functioning of the key body systems. For all body processes, when they are in a state of dysfunction, become drivers of inflammation. Microbial imbalances in the gut, for example, can cause gastrointestinal hyperpermeability and immune dysfunction, leading to systemic inflammation. Poor detoxification processes can lead to an accumulation of toxic, inflammatory metabolites. Failing mitochondria (the batteries of your cells) can leak electrons that cause free radical damage and inflammation. Problems with glucose and insulin control mechanisms can result in sugars attaching to proteins in the body (a process called glycation), damaging these proteins and triggering inflammation. Exhausted adrenal glands can fail to produce sufficient cortisol to moderate any over-reactive inflammatory responses. And so the list goes on…
And, let's face it, all chronic diseases are foreshadowed by years of decline in one or more body systems. Alzheimer's, for example, is preceded by years of elevated homocysteine levels (which may be inflammatory), indicating a problem with a biochemical process called methylation.  Methylation is crucial to healthy ageing in the brain. In fact, elevated homocysteine is such a strong predictor of future cognitive decline that every 'healthy ageing' strategy should include a homocysteine check. If you find your blood level is elevated, you should work on your nutrition and lifestyle to get it down to 7-8.
Now, you might ask, where is the evidence that it's possible to exert some control on this sinister type of inflammation, that is, that you really can take action to change the way you age?
The evidence lies in the fast-developing area of science known as epigenetics. In recent years, epigenetics has taught us that the rate at which you age (and your propensity to specific diseases) is not limited to how your parents and grandparents aged, what diseases they got and how long they lived. Rather, it is more to do with how your lifelong environment, essentially your diet and your lifestyle, is influencing the ways in which your genes behave, including which genes are switched on and off. (Only a small proportion of your genes are active (expressed) at any one time; and this is determined by the way you live your life.)
Of particular interest to healthy ageing is the discovery that environmental inputs (such as those proposed by Egger above) promote inflammation at an epigenetic level, that is, by directly increasing the expression of inflammatory genes. Environmental inputs can also down-regulate genes that produce energy; they can silence genes that supress tumour growth; and they can speed up the rate at which telomeres get shorter. (Telomeres are the physical ends of chromosomes on DNA; and they get shorter, the faster you are ageing.)
What's really exciting is that scientists think that such changes to gene expression are likely reversible – meaning that we may have more control over our destiny than was previously thought.
Unsurprisingly, the search is now on for interventions that can reverse such harmful changes in gene expression – and thus slow down the ageing process. To date, the intervention with the most evidence is the practice of eating less than normal, either by restricting calories daily, or by fasting intermittently.
Certain special nutrients ('epigenetic nutrients') have also recently been discovered to mimic the healthy ageing effects of eating less. These nutrients are found in grape skins, green tea, turmeric and cruciferous vegetables, to name but a few. Some of them, however, are notoriously hard to absorb, so for a truly therapeutic effect, their dietary intake may need to be supplemented.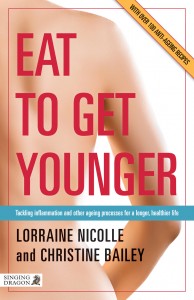 The best approach to healthy ageing, then, is one that promotes anti-inflammation, by preventing or even reversing harmful (epigenetic) changes to gene expression; and by optimizing the function of the key body systems. These ideas form the central theme of my recently published book Eat To Get Younger, (co-authored with colleague Christine Bailey).  In it, we bring together the current thinking on the best changes to make for healthy ageing.  Chapter topics include staying lean and preventing diabetes, supporting connective tissue health (skin, bones, gums, etc), keeping energised, making the most of your mind, memory and mood, staying as pain-free as possible, experiencing a trouble-free menopause transition, and keeping your digestive and immune systems in good working order.
The opening chapters explain exactly why fasting is better than eating little and often; and how you can set about eating less without feeling deprived.  You can then pick which of the remaining chapters to focus on, depending on the areas of ageing that are of most concern you. Each of these chapters contains advice on why things can start to go awry as you age, and what you can do about it, with advice on diet, lifestyle and nutritional supplements. The advice is supported by references to relevant scientific studies. And, to make it truly practical, we've also included meal plans and over 100 recipes.  Ultimately, the recommendations are designed to support your key biological systems, reducing your overall inflammatory load and preventing your genes from misbehaving.
Looking at the balance of the evidence, there is more reason now than ever before, to positively embrace the ageing process, for there is so much that can be done to support vigour and wellbeing into your later years.  And, for anyone who's concerned that living a clean life is boring, that it can all too easily cramp one's style, I'll venture the view that pain, disability, fatigue and low mood, not to mention the endless hospital appointments and repeat prescriptions – they sound pretty boring to me!
Lorraine Nicolle MSc is a nutrition practitioner with a regular clinic in London. She has developed and taught on undergraduate nutrition and health degree programmes at British universities, and currently teaches on two university-validated courses. She also works with a dietary supplement company, delivering nutrition education sessions for healthcare practitioners; and she runs workplace nutrition programmes for businesses. She is a recipient of the CAM Award. www.lorrainenicollenutrition.co.uk
This article was originally featured on Bite the Sun.