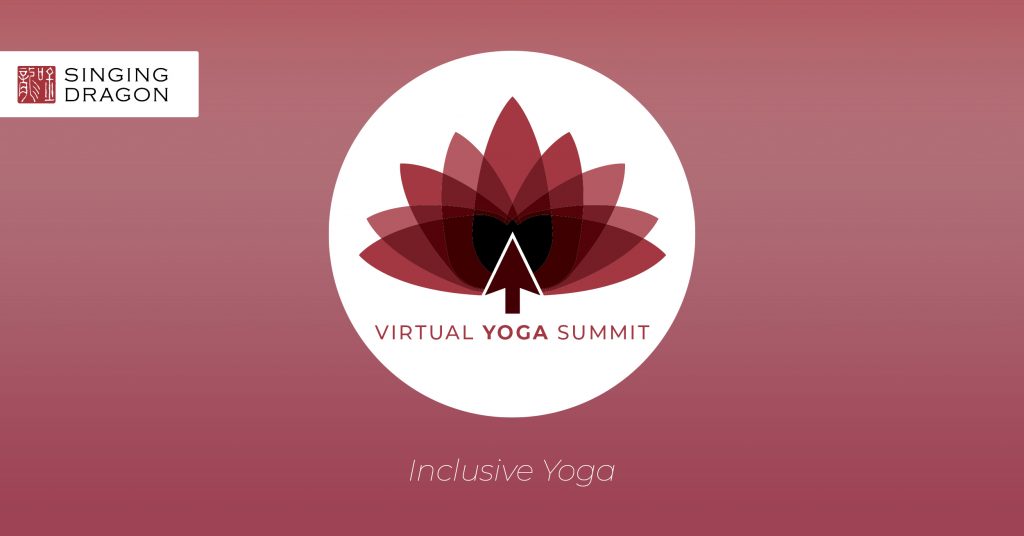 Welcome to Singing Dragon's first-ever Virtual Yoga Summit, a digital event celebrating inclusivity in yoga and yoga therapy with the help of a carefully curated panel of experts and authors. This blog will be the central hub to our event, so do keep checking back to access all content, including videos, articles and podcasts. For scheduled live events, please head over to the Singing Dragon Facebook page.
Click the cover below to browse the full programme, meet our contributors and read about our partners' work.
Our Virtual Yoga Summit live events are as follows:

9th October
11.00am UK/ 6.00am ET – Lisa Sanfilippo & Charlotte Watts & Lisa Kaley-Isley: How to Teach Yoga Therapeutically – Discussing Yoga and Yoga Therapy. Live-streamed event at Yogacampus Finsbury Park
16.00pm UK/11.00am ET – Donna Noble on Body positivity and inclusion. A live chat through the Singing Dragon Instagram
17.00pm UK/12.00 ET – Heather Mason: Yoga in Health Care. Facebook live
18.00pm UK/13.00 ET – Robin Rothenberg: Breath and chronic conditions. Facebook live
20.00 UK/15.00 ET – Shawnee Thornton Hardy: Making yoga and mindfulness inclusive and accessible to children and adults of diverse abilities. Facebook live
10th October
16.00pm UK/11.00 ET – Charlotta Martinus: Yoga for emotional intelligence among teens – a research perspective. Facebook live
17.30pm UK/12.30 ET – Sian O'Neill: An inclusive live class. Facebook live
19.00pm UK/14.00 ET – Aggie Stewart: Teaching Inclusive Group Yoga Classes for People with Chronic Conditions. Facebook live
All live events are interactive, so please do come with questions – our presenters will be happy to answer them!