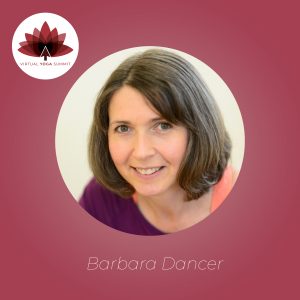 Yoga therapy and its intersection with healthcare
"Why does a medical system want yoga?" Dr. Ananda Balayogi Bhavanani asked me this in a conversation about yoga therapy and its intersection with healthcare. "Because modern medicine focuses on curing, but when yoga is added to the equation, it can help individuals heal and give them a sense of their own inner wellness."
Dr. Ananda Balayogi Bhavanani is both a medical doctor and successor to an ancient yogic tradition and therefore has a foot firmly in each camp of mainstream medicine and traditional yoga. "Modern medicine is good at acute interventions. First, medicine was an art, then it became a science and now it's more like a business. So is yoga, by the way," he joked. His view is that medical treatment has changed over time; from treatment of the individual, then to treatment of the diagnosis and now to treatment to the lab report. "But the limitation of modern medicine is the strength of yoga. Yoga empowers the individual and it helps them to connect with their own inner resources. Hence when they come together, they help in the best possible way."
Can the £120 billion megalithic organisation that is the NHS medical system in the UK empower patients? Within its structure, there seems little time to listen to patients, never mind involving them in the decision making process of their own treatment, which would empower them. With ever-increasing demands, the NHS is urgently looking at new ways of working.  Lifestyle diseases now account for the majority (89%) of total deaths in the UK and can be significantly altered by preventative approaches or appropriate interventions – so the NHS could certainly benefit from people connecting with their inner resources. This is patient activation, or the knowledge, skills and confidence a person has in managing their own health and health care.
Yoga is a good candidate as an intervention, working with both physical and positive mental activity. Stopping smoking, losing weight, changing the type of food eaten, more confidence in managing health concerns – these are some of the effects of practising yoga that I've seen in students over the years and for some, this is a spontaneous, rapid change of habits or attitudes, in as little as a few weeks. For more people, there are smaller, incremental adjustments over time.
Yoga's big advantage over many other physical activities is its mental benefits. With a worrying rise in those experiencing mental health issues, especially in children and adolescents, can yoga's incredible popularity be an inroad into physical and psychological wellbeing for young people?
We do need to exercise caution here as the usual media images of yoga can reinforce self-esteem problems that teenagers may have, whereas suitably oriented yoga classes will steer people, young and old, into the areas of movement with awareness, self-observation, relaxation skills, compassion towards self and others and meditative practices.
These mind and body benefits were mentioned by Dr. Amit Bhargava, who commented that through his own practice of yoga he felt an improved sense of resilience. Dr. Bhargava is a GP partner at Southgate Medical Group in Crawley and a former chief clinical officer of Crawley Clinical Commissioning Group, and is therefore familiar with both the frontline delivery of healthcare and the decision making processes that drive primary care. He sees yoga as fitting into a new space in the healthcare system with a medical system moving to a salutogenic approach in response to the increasing pressures on the NHS. Salutogenesis looks at the causes of wellness, focusing on factors supporting health and the relationship between health, stress and coping.
Dr. Bharvarga suggests the intersection of yoga into healthcare could happen in three phases; initially delivered through social prescribing in primary care, becoming included in NICE Guidance with increased research evidence, and finally by creating a centre of excellence, which would seek to advance yoga use for patient care through developing expert knowledge and skills – something he thought might resemble a Royal College.
Social prescribing is arriving, although it is unclear as yet how that will look. Will patients be directed to the best interventions for them or will patient choice be about the lowest-cost ways to increase physical activity and reduce social isolation? Will it attempt to deal with any of the deeper societal aspects of disease, such as poverty, poor housing, job insecurity or long-term psychological issues?
NICE Guidance provides both clinical and economic best practice for the NHS in the UK and in November 2016, NICE Guideline (NG59) on low back pain and sciatica reviewed the now substantial evidence on yoga as a treatment for low back pain. Based on the evidence, yoga was included as a first stage non-invasive intervention although, despite the yoga therapy community requesting clear language and definition, the NICE recommendation for yoga was worded as a "mind-body" group exercise programme.
It is also problematic to conclude whether research is on yoga or yoga therapy, and whether NICE should be recommending specialised yoga/yoga therapy – which is what research would be assessing. In the yoga world, these are widely regarded as different. Yoga is a more general approach where health may have small consideration or adequate health is assumed, while in yoga therapy, yoga is a more specific option directed to health concerns.
At the end of my conversation with Dr. Bhargava, I asked him whether he sees yoga being used as a general prevention, as an intervention for more specific conditions, or as part of treatment for chronic conditions. Dr Bhargava thinks these are all possible and is optimistic, claiming that "Yoga does fit into the recent NHS 10-year plan". Public Health England Director Duncan Selbie stated at the Yoga in Healthcare Conference this year that "Yoga's time has come". Yoga experts now need to embrace the opportunity. He concluded with some early and very promising results from a social prescribing pilot project, finding a reduced use of health services afterwards; a 43% reduction in GP services and 30% in hospital services.
Alison Trewhela is a leading expert on yoga and back health and personally knows all about the challenges of presenting yoga as a new initiative to the NHS as she has spent the last eleven years doing so. Yoga for Healthy Lower Backs was born out of a large, randomised clinical trial funded by the charity Arthritis Research UK(now called Versus Arthritis). Alison was lead yoga advisor on the trial and the research demonstrated significant improvements in back function and cost effectiveness when yoga is used as opposed to usual care. Since then, she has investigated many different routes to try and find ways of bringing this research to as wide a patient group as possible. Alison maintains that this charity-funded research should be for public benefit and widely available, especially to those that wouldn't normally access yoga due to economic circumstances or because they are outside of the usual group that yoga attracts.
There is a definite chasm between researched, effective interventions and their implementation. This isn't addressed by the charities undertaking research costing thousands of pounds or by NICE, which issues guidance but with no authority over implementation. The difficulty is that yoga is "not normal NHS fodder" as Alison was informally told. The research implementation gap is a large one and requires not only the highest quality and high cost evidence, but some courage to do things differently and funding to make it happen.
"In the current financial climate, money is so tight," Alison told me. Innovations can be piloted but need funding outside of usual budgets and this is a rarity. She thinks the way forward is to undertake more pilot projects, assessing and refining the process of how to effectively reach and implement this yoga intervention to those that would gain maximum benefit at an early stage.
By finding an effective specific intervention that is low cost, low tech and low risk, a big pool of patients that would not normally use yoga, or any kind of mind-body practice, would be introduced to yoga in an approachable way. Changing behaviours – a large part of patient activation – means changing perceptions of management and control and changing self-confidence.
As well as looking at increased accessibility, Alison is a champion for a decent rate of pay for yoga teachers and therapists in a publicly funded system: "It's easier where there is evidence to show its success and then to develop trust in what it can do." If new interventions are to be sustainably introduced, this requires sustainable rates of pay and yoga professionals will benefit by working collaboratively through professional bodies.
Collaborative working and talking the same language was also a point made by Dr. Bhavanani as he talked about the importance of both medicine and yoga understanding each other. At the CYTER (Centre for Yoga Therapy, Education and Research) of Sri Balaji Vidyapeeth, a healthcare university in Pondicherry, India, where he is based, medical students can undertake MPhil or PhD research into yoga-based interventions, which he calls "seeding the future" for better understanding of yoga and its therapeutic role in medicine.
Every new medical student practices some yoga each week through their first year, both for their own benefit and for them to learn about yoga. Nursing trainees complete ninety hours of yoga in their training, undertaking yoga practices and with a one week posting in the yoga therapy centre. "Nursing staff are highly responsive and have the most patient access. They are with patients more of the time. They can suggest to a patient to go to the yoga therapy team."
The yoga therapy team consists of two hospital-based yoga therapists focusing mainly on areas of rehabilitation, in cardiac and pulmonary conditions, addiction and stroke. The team is located beside the palliative centre to allow these patients to visit there as they choose.
Dr Bhavanani's approach is inspirational and aspirational, even in India, where Prime Minister Modi has set up AYUSH – the Ministry for Ayurveda, Yoga & Naturopathy, Unani, Siddha and Homeopathy. The AYUSH Ministry aims to achieve the highest possible level of good health and wellbeing through a preventive and promotive health orientation in all developmental policies and to achieve universal access to good quality healthcare services at affordable cost. The aim is to include AYUSH interventions in all health centres, meaning around 150,000 centres in India would have some yoga health intervention offered. That is a lot of trained yoga/health professionals. Even in India, where reclaiming yoga to its traditional source is seen as a high priority, there is currently more intention for this than actual funding.
Healthcare systems worldwide are looking for new ways of approaching the challenges of disease, healthcare and prevention, and it looks like different countries will look at yoga and potentially adopt it in many different ways. At a point where yoga can provide something of multidimensional value to healthcare in terms of self-care, patient activation and multidimensional specific interventions in a low cost, low tech and low risk package, there is a growing realisation of its potential.
There is, however, a lack of understanding on the differences between yoga and yoga therapy – both in the medical world and to some extent in the yoga world. Much more dialogue would help consider the differences and similarities in both and look at what solutions yoga can offer, specialised or generalised.
Funding is the perennial factor in short supply and the economic case may be the deciding factor in when, where and how yoga and yoga therapy intersects with healthcare. What evolves is likely to be as uneven a picture worldwide as healthcare is itself. But there is a sense of optimism for an increasing trend in the judicious use of yoga in healthcare. This follows a larger and worldwide trend in yoga's increasing popularity, including in older age groups, and leads to the conclusion that yoga is moving towards being a significant health intervention and one that people actually like.
---
With many thanks to Dr. Ananda Balayogi Bhavanani, Dr. Amit Bhargava and Alison Trewhela for sharing their time and thoughts so generously.