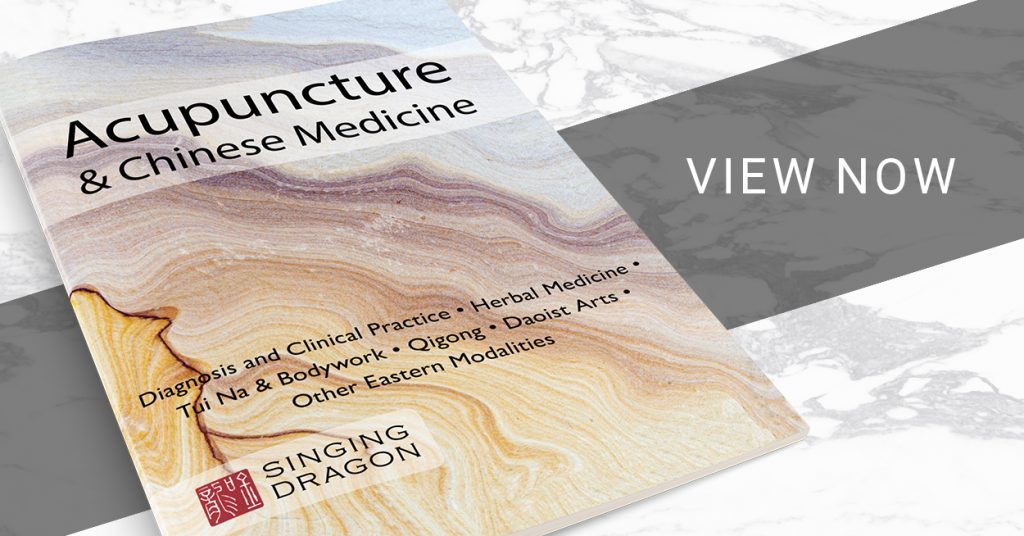 The new Singing Dragon Acupuncture & Chinese Medicine digital catalogue is now live! Our new format allows you to browse, learn more, purchase or request an inspection copy for your course of any of our books, and is clickable throughout.
We are publishing a host of exciting titles throughout 2019, from an accessible clinical handbook of Tui Na principles and practice to a narrative-based manual of qigong and meditation from a Daoist master.
Take a look at our catalogue to find out more.
Contents include:
New Books from Singing Dragon
Clinical Practice/Diagnosis
Acupuncture
Qigong
Daoist Arts
Bodywork