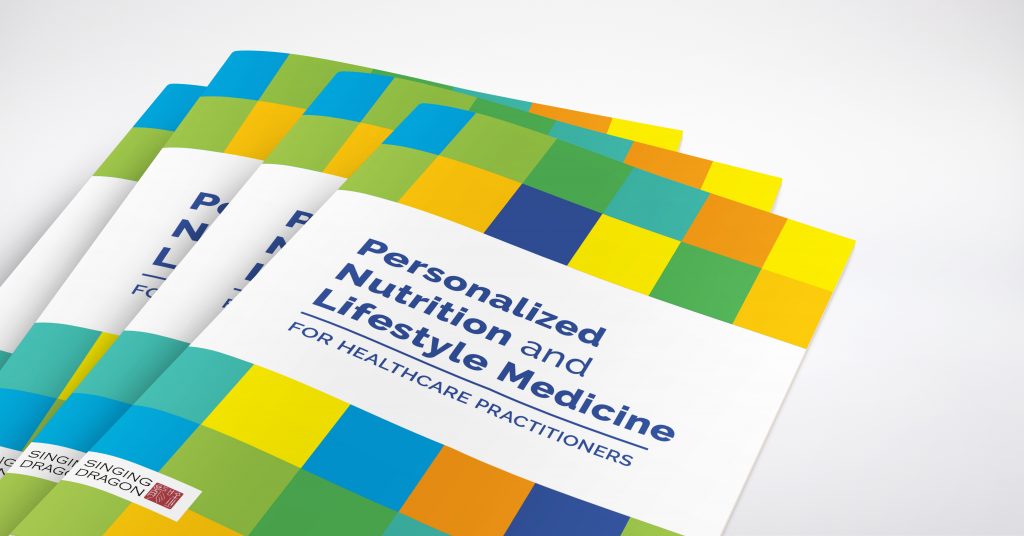 We are pleased to announce our new series, 'Personalized Nutrition and Lifestyle Medicine for Healthcare Practitioners'. Written and edited by healthcare practitioners, this series aims to help practitioners and students of clinical nutrition facilitate new levels of success with individuals striving for optimal health and peak performance. Accessible and evidence-based, this innovative new series will provide essential guidance for professionals in this fast growing area of healthcare.
Sign up to our mailing list here to keep up to date with the books in the series.
We're all well aware that chronic illness is far too prevalent and its consequences too severe – for patients, their families and communities, for over-burdened healthcare systems and even for nations' financial resources and GDP. Our seeming inability to slow the march of chronic disease may even be threatening the health of future generations.
But there is hope on the horizon, with the growing recognition that ageing populations could be far more healthy, happy and active if we were brave enough to start redirecting resources away from drug-based interventions that aim to suppress symptoms, towards more personalised, lifestyle-based healthcare approaches.
Such 'systems biology' approaches include Functional Medicine, Ecological Medicine and Clinical Psychoneuroimmunology, to name but a few.  They strive to identify and tackle the underlying causes of an individual's ill-health. They focus on providing bespoke interventions, tailored to the unique set of biochemical needs of the patient, and which are based first and foremost on nutrition and lifestyle changes*.
You might notice some recurring themes throughout the books that in the series. Such themes represent real progression in healthcare thinking. They include:
That the supreme governor of our health is not what genes we have inherited, but the behaviour of those genes. In turn, this is altered by lifestyle, especially by what we eat, how much we eat and the timing of our food intake.
That this misbehaviour of our genes disrupts the function of various body systems; and that most degenerative disease is preceded by years of such systems malfunction.
That all body systems are connected, such that dysfunction in one biological process can have far-reaching effects on other body systems.
That different biological systems may be impaired in different individuals with the same disease, and that consequently people with exactly the same symptoms may require very different interventions.
That some individuals may need certain nutrients at far higher levels than the standard recommended intakes, in order to achieve 'normal' functioning. Getting anything less may cause cells to accumulate damage insidiously throughout the years and eventually trigger chronic illness.
That far from comprising merely human cells, it turns out that we're human-microbe hybrids. The activity of the microbes we carry impacts our health perhaps just as much as do our own cellular functions. And, guess what? Our microbial balance is significantly determined by what we eat.
That human health requires balance: between the various body system functions and between different environmental inputs. An example in this book is the power of hormesis: timely and appropriate stressors (like metabolic switching/ketogenesis and/or the use of 'toxic' phytochemicals), produce counteractive, health-promoting responses like detoxification, antioxidant activity and the renewal of cell and organelle populations. (Many pharmaceuticals create imbalance – otherwise known as 'side-effects').
That the evidence on which we rely should encompass far more than simply randomized controlled trials. Such studies are designed to minimize variation across groups of participants. In contrast, personalised approaches in healthcare require individual variation to be embraced (n = 1). Advances in nutrigenomics, informatics and wearable technologies will significantly strengthen this new evidence base.
This series is for everyone who is excited by developments like these and is keen to explore how they can be applied to real-world situations in order to make things better: to reduce the risk of chronic illness, to improve outcomes for people living with seemingly entrenched diseases, to age better and to reach peak levels of physical and mental performance.
* Such an approach does not reject the use of pharmaceuticals but considers their use should be a last resort, rather than an initial intervention. This is different to situations of acute care, where drugs and/or surgery may be more appropriate as a first option.
This article has been adapted from the foreword of Mitochondria in Health and Disease (Ray Griffiths). The foreword has been written by Lorraine Nicolle.
If you would like to read more articles like this and hear the latest news and offers on our books, why not join our mailing list? We can send information by email or post as you prefer, and please also tell us about your areas of interest so we can send the most relevant information. You can unsubscribe at any time.
---
First Book in the Series

by Ray Griffiths
As the body's energy suppliers, mitochondria have a serious impact on our health. This practical, evidence-based guide explains the potential consequences of mitochondrial dysfunction, and how personalized nutrition can optimise mitochondrial health and help, prevent or address chronic disease.
Click here to read more about the book, or to buy a copy.

Upcoming Books in the Series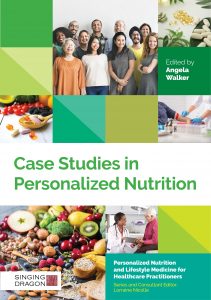 Case Studies in Personalized Nutrition edited by Angela Walker.
In-depth clinical cases covering the breadth of issues that present in a typical practitioner caseload – an essential reference and teaching tool.
January 2020 – Click here to read more about the book, or to buy a copy.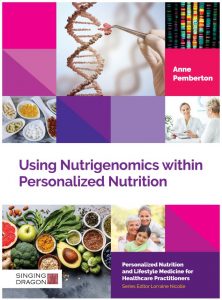 Using Nutrigenomics within Personalized Nutrition: A Practitioner's Guide by Anne Pemberton.
How to incorporate genetic testing in treatment plans in a useful, meaningful and personalized way.
October 2020
Personalized Nutrition for Mouth and Dental Health: A Guide for Practitioners by Rose Holmes.
How to address diseases of the mouth and teeth, and an exploration of the link between these localized inflammatory conditions and chronic, systemic diseases.
November 2020