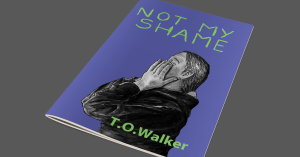 To celebrate the release of Not My Shame by T.O. Walker, we are releasing an extract from the book – please click here to view it.
This striking graphic novel gives an insider's view of the trauma caused by childhood sexual exploitation. It tackles complex issues, including victim-blaming, traumatic memory and dissociation, but is ultimately hopeful, showing how victims can be good parents and come to terms with their past through therapy, art and caring relationships.
To read more about the book, or to purchase a copy, please click here.
Join our mailing list by clicking here.