Below, author of Connor the Conker and the Breezy Day, Rachel Lloyd, explains exactly why she created Connor the Conker and why he works with interactive pilates.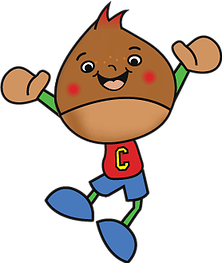 Over the years I have worked with many children in various settings from film sets, (Bridget Jones's Baby, Harry Potter, The Theory of Everything) to fitness studios and dance and drama classes; and two things that have become abundantly clear to me from all this experience:
Children need a physical outlet. Actively engaging in exercise is vitally important in developing a child's fitness, sense of well-being, and confidence.
Continued usage of tech devices and mobile apps can affect a child's spinal posture and lead to neuromusculoskeletal changes, I call it 'The Tablet Slouch'. As gadgets and devices are becoming increasingly more commonplace in households, it has become much easier for children to spend more time on these and less time exercising.
Children need a physical outlet.
For children, having a physical outlet is absolutely critical in improving their fitness, sense of well-being, confidence and interpersonal skills.
I have been fascinated by the connection between movement and creative development since I was a child. The fantasy world (in my head) was pretty spectacular, and I found huge satisfaction in expressing myself through dance, gym and drama classes. These classes were the only way I could project my creativity – and for my parents, they were a great way of being able to channel my abundant energy levels!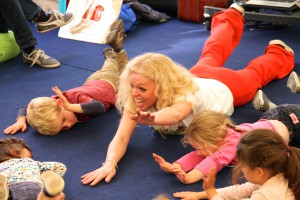 Dance was a major part of my life growing up and I went to every class I possibly could – it made me feel alive, creative and peaceful. I loved breaking down the moves and learning which muscle groups were working, and I could see and feel week-on-week how much I had progressed. I also found that I had more patience in daily life and that nothing was an obstacle…that is, until the summer holidays came around.
The summer holidays were a real problem for me. When classes stopped my body, including my posture, would change, along with my temperament. I felt sluggish, foggy and lack-lustre; I had no outlet to channel my energy, not only for physical fitness, but also my mental well-being. As soon as the holidays were over and I went back to classes, these feelings would dissipate within days. This pattern carried on until I realised the importance of physical and mental fitness – I started to discover other physical outlets to achieve the same feeling.
The 'Tablet Slouch'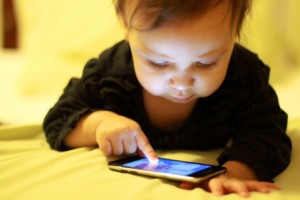 As we enter the 'passive gadget' era, continued usage of tech devices and mobile apps can affect a child's spinal posture and lead to neuromusculoskeletal changes. Some habitual posture changes may place a greater strain on the musculoskeletal system. Tablets and tech devices used by children are now being seen as a potential health concern. As children are increasingly turning to technology as a pastime, many lose interest in other activities; this means they are sedentary – not using their energy in a physical and positive way. This not only limits social interaction but also increases the risk of back pathology that can have serious effects later on.
It's very common for adults to suffer from back/neck pain from being sat at a desk all day looking at a screen, and the same is happening for children who unlike the developed adult is experiencing periods of rapid growth. We all know the how important it is to keep technology moving forward and how it has become not only a part of our daily lives but for some a necessity. I'm not saying we shouldn't let children use them – it can be educational and fun; and let's be honest, the best 'electronic babysitter' in times of need – but how can we counterbalance these effects?
PILATES!
Pilates is now more important than ever, especially for children, as participation can help counterbalance and reverse the effects of the 'Tablet Slouch' and back problems later on in life.
As a Pilates Master Trainer and teacher trainer I understand how hard it is to keep a young child engaged with Pilates, most classes that you attend can seem holistic and very 'Zen' definitely NOT what a young child wants. When coming up with the idea for my book Connor the Conker and the Breezy Day, I thought a lot about how my mother tricked my brother into eating vegetables by disguising them in other foods that he liked. That's what I did with Connor the Conker; I disguised the Pilates moves in the story – Pilates becoming the proverbial vegetable!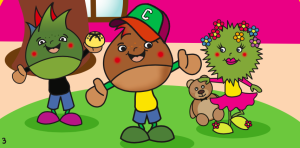 As this is the very first story-driven book about Pilates, I wanted to create characters that children could identify with. I wrote about adventures with a rewarding outcome that children could achieve – if not straight away, then with practice and the incorporation of Connor the Conker's 'ABC':
A) Ability & Agility
B) Balance & Body Awareness
C) Core Control & Confidence
The book needed to be organic in its flow and introduce characters that children could find in every day life, i.e. Conkers. The other important element was inclusion of the family or guardian; I wanted to make the book not only interactive for the child but for the whole family. I envisioned Connor the Conker as a way of going on an adventure, as getting fit, together. I also added the downloadable colouring as another aspect of interacting with the child – plus I love colouring! I wanted to create a positive model of healthy behavior, as well as stress the importance of physical activity and the creativity that can exist alongside.
So, can continued Physical wellbeing counter balance the physical effects of Tech devices?
YES! 
Do we need both in our lives?
YES!
Moving forward, Connor the Conker is a national partner of Change 4 Life and will be spreading the C4L message far and wide, as well as creating more books, classes and Connor the Conker Certified Teacher Training!
You can find Connor here, and keep an eye out for more adventures with Connor the Conker to follow!
---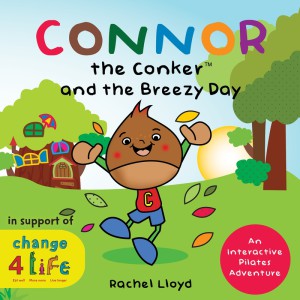 Title: Connor the Conker and the Breezy Day
Author: Rachel Lloyd, Foreword by Alan Watson
Price: £10.99
ISBN: 978-1-84819-294-2