'An important part of what we do is trying to put parents and baby in a different connection, where the parents are more aware about the needs of the baby – and also aware of their own needs.'
In this interview, author and Shiatsu practitioner Karin Kalbantner Wernicke recounts the travels through Japan that helped her to compile the techniques that form Baby Shiatsu, describing the very real benefits that these techniques can bring to parents and to babies from both Eastern and Western medical practice.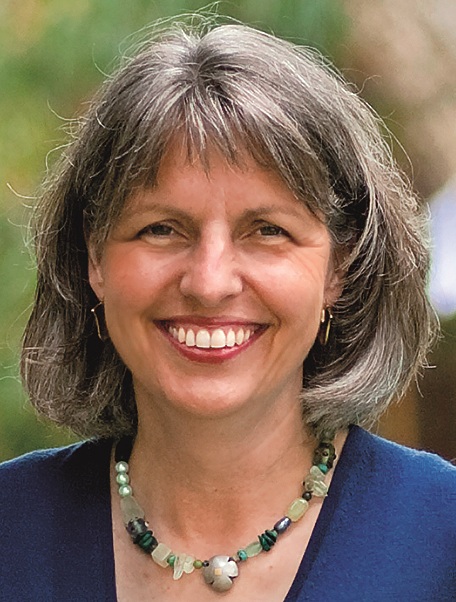 ---
What is Baby Shiatsu and why is it so important for young children?
Baby Shiatsu is a special form of Shiatsu which really looks into the development of the baby from both a Western and Eastern viewpoint. It follows what we know about infant development from Western medicine, but we also use the Eastern viewpoint to look at how the meridians develop. When you use both approaches together, they give a more complete understanding of a child's development, and of the interaction between parents and children.
It is also really important, in our opinion, that Baby Shiatsu supports the child at the stage they are at in the present, without any preconceived ideas of what the child should be doing either now or later on in life. When doing Baby Shiatsu, we are just thinking about what is necessary for the child now, and what a parent can do now to help their child take their next step in their own time.
Baby Shiatsu also offers so much support for the little daily problems – when babies are teething, when they can't sleep, if they have gas. There are so many simple techniques from Shiatsu that parents can use to support their child.
How did you develop this approach?
That's a long story! Many years ago I studied Shiatsu and I lived in Japan. While I was there, I was of course influenced by their approaches to health. After coming back to Germany I met my husband who had previously worked as a doctor in the Philippines. As he was also interested in Oriental Medicine we went together to Japan where he studied Shonishin (special acupuncture for children). I'm also a physical therapist, and my husband is a doctor, and we both specialise in working with children and babies.
When we were in Japan, we wanted to understand how all of these different therapies help children and babies – where they differ and what they have in common. So we travelled around Japan, we made a film, and we analysed what different therapists were doing and the impacts that these different techniques had. We also met families who used techniques passed from mother to mother to mother, through the generations. During this time, we discovered many techniques and views, and we put them together with what we already knew from theory and practice. You see, in Japan one thing that we saw was that sometimes, even though the techniques worked wonderfully well, the therapists themselves couldn't explain why they worked. We, with our education in oriental medicine, modern physiotherapy and western development could really see how these varied approaches support one another, and how they work together. This is what Baby Shiatsu is based on, but it is growing year by year. New studies and observations continue to bring out new ideas and techniques, and we take this all in, as well as feedback that we get from parents and colleagues.
What are the changes that you see when you work with children?
You can see many changes – for example, when you do Baby Shiatsu in the hand and arm with a baby, suddenly the baby can develop a real consciousness of their hand – you see them realise 'this is my hand!'
But what is really important for us is to teach parents to see what their baby or young child needs – when it's time for a break, when it's time to cuddle, when it's just time to do nothing. When this baby becomes conscious of their hand, he or she needs time to lay there, to look at their hand, to touch their hand, whereas most of the time the parent just wants to go on. It's difficult to understand when to slow down. Nowadays, parents want so much for their baby. An important part of what we do is trying to put parents and baby in a different connection, where the parents are more aware about the needs of the baby – and also aware of their own needs.
In your book you show that Baby Shiatsu can also be used to help parents support themselves – can you tell us about that?
There is a Japanese saying: 'If you want to strengthen the baby, strengthen first the mother or father.' When we are doing mother-baby shiatsu classes it's very important to always work on the same developmental theme, or Qi flow, with both baby and mother. Nowadays, more and more fathers and mothers are coming together to sessions with baby and that's great – it really supports the whole family and many of these techniques get great feedback from the parents. Parents can even use the techniques that we teach them on each other if they have any problems.
Baby Shiatsu is so simple to use, and because we don't use oil and the baby remains clothed you can do it everywhere – if you have a few minutes to spare you can do it with the hands, or with the feet. It's really very practical.
---
© 2012 Singing Dragon blog. All Rights Reserved.