By Michael Acton, author of Eternal Spring: Taiji Quan, Qi Gong and the Cultivation of Health, Happiness and Longevity.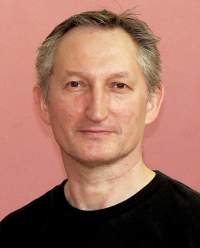 I came to Qi Gong through Taiji Quan, which is considered in China to be both a high level Qi Gong and a highly respected traditional martial art. I started Taiji in London back in 1976 when there were very few serious and knowledgeable instructors around. I had already dabbled in Japanese martial arts. Taiji was like a breath of fresh air, I found it both fascinating and fulfilling. It also reflected more accurately my growing interest in Buddhism and Daoism and their expression in Chinese art and culture. My first important teacher was a Malaysian Chinese and he introduced me to Wu style Taiji Quan. After several years he returned to Malaysia. I visited him there and learned and saw aspects of Taiji I had not seen in the UK. I also saw Thai and Malaysian martial arts whilst in Southeast Asia.
Back in the UK, I continued to practice with some students from my old group but I also began a more earnest investigation of new teachers and other styles of Chinese martial arts, notably Chen Style, Ba Gua, Hsing Yi and Traditional Yang Form. I also spent six months in Dharamsala, Northern India, painting two pictures for the Office of the Dalai Lama (see below) which gave me an opportunity to study meditation and Buddhist philosophy. This had a significant impact upon my personal development and my inclination towards Qi Gong as a therapeutic and spiritual path. It also inspired me to seek out a high level teacher in China.
---
---
In 1992 I went to Shanghai, the home of Wu Style Taiji and met Master Li Liqun, a fourth generation Taiji master and a senior disciple of Ma Yueh Liang. Master Ma and his wife Wu Ying Hua, (daughter of Grandmaster Wu Jian Quan who developed the Wu Style as we know it today), were the gatekeepers of the Southern Wu Style martial system of Taiji Quan and were both renowned for their skill and knowledge. Master Li was a life long practitioner of Chinese martial arts and was a highly respected Taiji master and Qi Gong doctor. It was my good fortune to meet him and I considered myself lucky when he invited me to study with him.
From Master Li I re-learned everything I thought I already knew about Taiji. I studied the weapons and martial strategies and learned the rare Kuai Quan (Fast form) – said to be the original hand form. I also had the chance to study Qi Gong in depth. I studied Master Li's methods and his widely acclaimed 5 Yin Organ Back Step systems. It was a profound introduction to Qi Gong as a therapeutic/health practice and a cathartic experience for me. I stayed in China for nearly four years and have subsequently been back for a year's stay plus many, many visits, including my recent visit in late 2010 when I was invited to visit the graves of Ma Yueh Liang, Wu Ying Hua and Wu Jian Quan, to pay my respects as an 'apprentice' of Master Li's. Master Li has always been generous in his teaching and believed that everyone should have the chance to practice and study Taiji Quan to cultivate their vitality, health and happiness. He also encouraged me to teach in the same spirit and I have been teaching now since 1996. In 2006 I founded the Wu Shi Taiji and Qi Gong Association UK with Master Li Liqun as our Honourary Chairman. Its aim is to teach the traditional Wu Style Taiji Quan as passed down by the founder Wu Jian Quan as well as the methods and principles of Qi Gong as passed to me by Master Li Liqun.
The Qi Gong course I teach has evolved over many years of teaching, studying and investigating Taiji and Qi Gong. I confess: it has taken me a long time to acquire the maturity and depth needed to teach Qi Gong properly as well as position all the developmental stages of Qi Gong practice in an intelligible and sequential way. My course addresses the difficulties many Westerners find in accessing what I call the Qi Gong 'experience'. I deliver a broad syllabus of principles, methods and strategies used in therapeutic Qi Gong.
The syllabus covers four main Qi Gong strategies:
 Dynamic movement
Medical/Therapeutic Qi Gong
Qi Absorption/Emission, and
Meditation
I offer both an understandable syllabus and relevant theoretical framework. My emphasis always remains true to my Masters' with its primary emphasis on the therapeutic and healing aspects of Qi Gong rather than the mystical, martial or even religious. Generally I follow the Chinese medical paradigm as expressed in Traditional Chinese Medicine, and although this can present problems for many students who are unfamiliar with the principles and theory, I always seek to explain the Chinese ideas in a digestible and experiential way.
Many of my senior Qi Gong students are either therapists, osteopaths or acupuncturists and they find that the therapeutic methods I teach both enhance their level of treatment and give them the means to manage their own health. I also teach many students who have medical conditions, some quite serious, that need managing. It is this context that has propelled and informed the syllabus and the depth to which I teach. I believe that serious students, especially those in the healing professions, need a full range of Qi Gong methods to be useful in their practice and relevant to their patients as well as to themselves. I have come to see the principles, methods and strategies as being intimately linked and interdependent, each providing a stepping stone for a deeper and more profound experience. Qi Gong is about Nourishing Vitality which requires far more than learning a few sets of movements. Nourishing Vitality means the practice of 'conservation, restoration, nourishment and transformation'. Qi Gong should be seen as a 'process' and as such it unfolds progressively as you journey from dynamic movement to inner stillness. It is why in China the practice of Qi Gong is often referred to as a 'way' or the 'Dao of Qi Gong'.
I have recently started running a beginners' workshop at the Crouch End YMCA in London. It is usually held on the last Saturday of each month. There are still places available since we are still at the beginning phase of the syllabus. However, once we pass this phase it will not be easy for beginners to join this group, so call or e-mail if you are interested as soon as possible. My aim is to create a dedicated group which can progress together through the whole syllabus. Group cohesion and commitment is important in cultivating the right context for study.
Key Components of my syllabus:
Postural Dao Yin – Eternal Spring Qi Gong – (Yong Chuan Dao Yin Fa Gong) Dynamic Movement and posture based method.
Mental Dao Yin – The 5 Yin Organ Step Back Method of Master Li: Dan Tian cultivation, Energy circulation, Energy gate method, 12 Meridian method and Self Strengthening method.
Qi Absorption – 3 Opening and 9 Rotations, Heaven, Earth and Man Qi Gong, Qi Emission and Qi Absorption techniques.
Meditation – Respiratory techniques, Dissolving, Visualising Method, Blending and Transforming, Small Heavenly Circuit, and Entering Stillness.
For more information, contact:
Wu Shi Taiji Quan and Qi Gong Association UK
Tel: +44 (0)1225 832 292
msi.yuan-acton@macunlimited.net
www.wutaijiandqigong.co.uk
Copyright © Singing Dragon 2011.