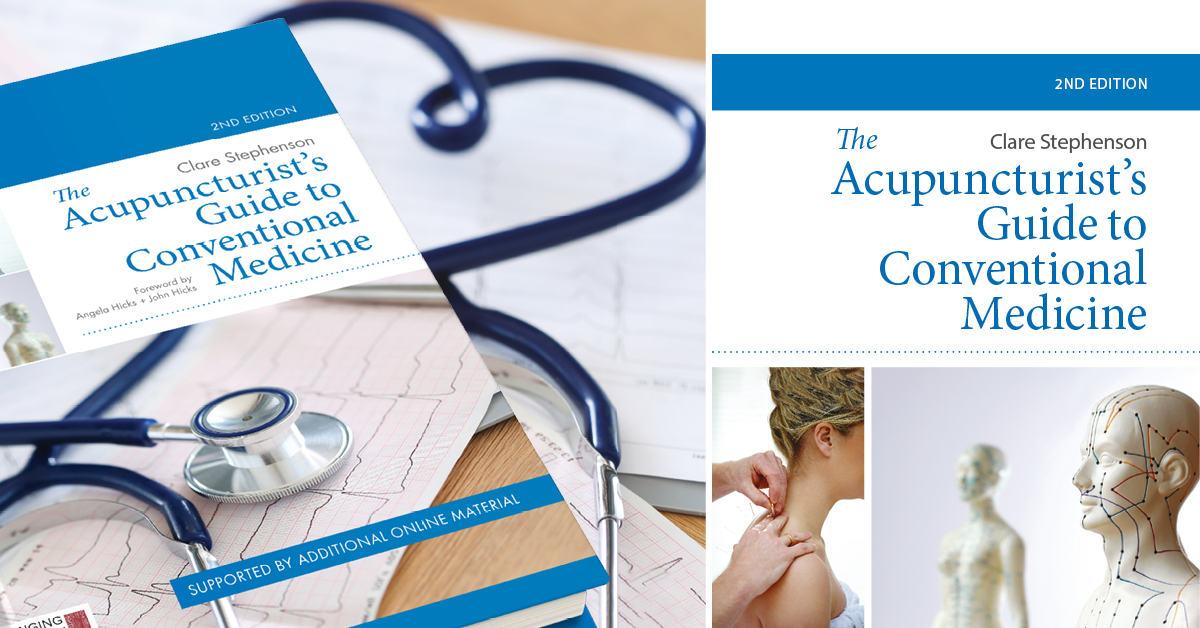 Clare Stephenson, author of The Acupuncturist's Guide to Conventional Medicine, discusses how knowledge of Eastern medicine can improve conventional medicine practitioners response to patients, if complementary therapies should be incorporated into routine medical practice and her background in Eastern and Western medicine. 
Clare, you trained as a doctor in conventional medicine. What led you to discover Eastern medicine, and Acupuncture in particular?
I initially had close contact with Eastern medicine over 20 years ago through attending an evening class in Tai Chi. Tai Chi is based on Qi Gong, the ancient system of movements for health. Qi Gong is considered one of the five pillars of Chinese medicine – both share the understanding that the physical body is a manifestation of an energetic foundation which can be manipulated by subtle and not-so-subtle means in order to promote health. The exposure to the practice of Tai Chi sparked my interest in learning more about Chinese medicine.
The more I understood about Chinese medical health philosophy and its integrity, the more I wanted to learn. I travelled to China where I saw acupuncture being practised as a front line medical treatment alongside western medicine. This then inspired me to undertake a three year formal training course in the practice of acupuncture at the College of Integrated Chinese Medicine in Reading.  All this was whilst I was also working in UK general practice and public health medicine, so I was continually being challenged to understand how these two approaches to describing health and disease might overlap!