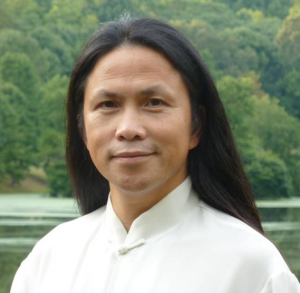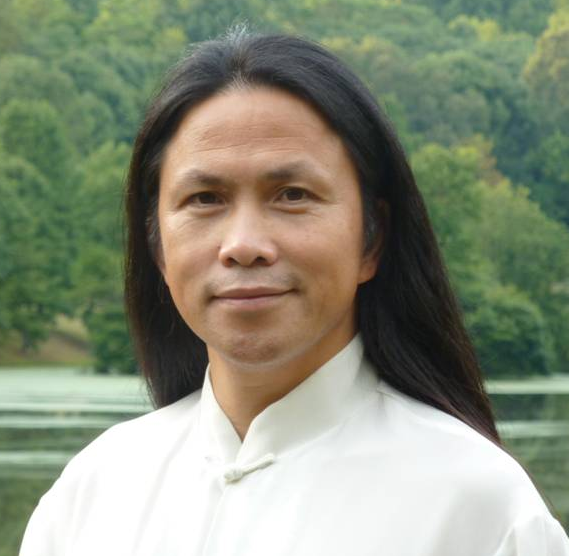 Master Zhongxian Wu is a lifelong Daoist practitioner and the lineage holder of four different schools of Qigong and martial arts, he has instructed thousands of students, both Eastern and Western, and is the author of several books published by Singing Dragon. Master Wu is teaching a two day Taiji, Bagua and Sound Healing workshop in Oxford on the 13th-14th July 2013. The workshop is open to all and will be accessible and extremely interesting to internal arts students of any level.
The workshop will focus on the Bagua, which are the building blocks of Daoist philosophy, internal arts, and classical Chinese medicine, and are used to represent the fundamental principles of the universe. The practice will cover:
Zhen Xun – Opening the spiritual gates and accessing the Qi
Gen Dui – Strengthening and moving the Qi
Kan Li – Fire-Water internal alchemical transformation
Qian Kun – Tranquil sitting and healing with harmonious sound
This is a rare opportunity to learn from a true Daoist Master and deepen your practice.
For more information and to book your place in the workshop, contact info@rupertlander.co.uk
Date: 13-14 July 2013
Location: Botley Women's Institute
North Hinksey Lane
Oxford
UK, OX2 0LT
Cost: £195
For more information about Master Wu, please visit his website www.masterwu.net
If you can't wait for the workshop, you can purchase a Master Wu book before you attend:
For beginners:
Vital Breath of the Dao, an excellent introduction to Daoist thought and the principles of qigong with the 24 movement Tiger form explained and illustrated in the book.
For advanced practitioners:
Chinese Shamanic Cosmic Orbit Qigong, an advanced form of Qigong from one of China's esoteric traditions never before written about in the West.