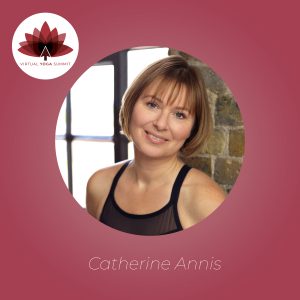 Originally a professional dancer, Catherine discovered yoga as a teenager. Practicing for over 35 years, she has explored everything from Sivananda to Astanga before gravitating to the teachings of Vanda Scaravelli.
Catherine's practice and teaching focuses on deepening physical awareness and alignment to reveal the natural freedom of the body, particularly the spine. She teaches regular weekly classes in London at triyoga and the Life Centre and leads retreats worldwide. She created the first Scaravelli-inspired immersion course.
Catherine has contributed to the Yoga Student Handbook with an essay on Scaravelli yoga.
In this video, Catherine discusses how to approach teaching inclusively, the importance of language, how to communicate with students confidently and comfortably, and much more.