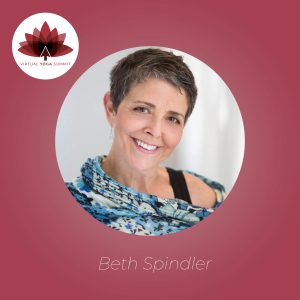 Beth has over four decades' experience in utilizing yoga as a healing modality, plus the highest certification in the field. Her book, Yoga Therapy for Fear: Treating Anxiety, Depression and Rage with the Vagus nerve and Other Techniques (Singing Dragon, 2018) is recognized in the yoga therapy community as a text for those studying in the field. She is a frequently featured writer and presenter for Yoga International and leads retreats worldwide.
In this video, Beth shares some tips and techniques to use with clients that are dealing with trauma.
Please note that while our summit is open to absolutely everyone from all corners of the world, despite our best efforts we won't be able to ensure safe, comfortable practice for every attendee nor take responsibility for your own practice. If you have any injuries or are dealing with any conditions that you would normally flag to your yoga teacher or therapist, please seek advice before taking part or following along with any of our classes or sequences.
---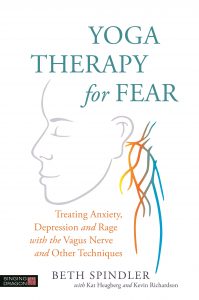 Yoga Therapy for Fear
Treating Anxiety, Depression and Rage with the Vagus Nerve and Other Techniques
Beth Spindler
Understand how to help clients relieve symptoms of fear and anxiety through yoga therapy. This book explains how to weave feelings of security into daily living, by helping the body to unlearn habit patterns from stored trauma. It features dynamic postures, calming breathing exercises and meditations alongside the latest fascia research. Read more