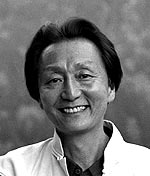 This month, Singing Dragon was honoured to host an afternoon talk by author and Tai Chi Master Chungliang Al Huang during his visit to London for the launch of his four new perennial editions: Quantum Soup: Fortune Cookies in Crisis; Embrace Tiger, Return to Mountain: The Essence of Tai Ji; Essential Tai Ji; and The Chinese Book of Animal Powers.
We are very pleased to share this edited video of that event below.
Master Chungliang Al Huang is the founder of Living Tao Foundation, an international cultural-arts network for lifelong learning, and the director of the Lan Ting Institute, a cross-cultural study and conference center at the sacred and historic Wu Yi Mountain, now a UNESCO World Heritage Site in the People's Republic of China, and at Gold Beach on the Oregon Coast in the USA. He has written many classic books including the four named above, all of which are now brought back into print by Singing Dragon.
Part 1: Master Huang shares the background behind each book and demonstrates his beautiful calligraphy.

Part 2: Master Huang shares some stories about his amazing life's journey and the larger-than-life people he has befriended along the way – including Sammy Davis Jr. and Alan Watts.

 
Part 3: Master Huang shares with us the essence of the Tao and how we can lead more balanced lives.
Copyright © Singing Dragon 2011.