Are the holiday's amping up the stress in your already busy professional life? A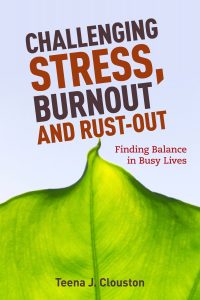 balanced lifestyle enhances health, happiness and wellbeing. This practical resource provides professionals with techniques to achieve all of the above. Challenging Stress, Burnout and Rust-Out explores how balance can be found and how stress and anxiety, which are linked to being overworked and over busy, may be alleviated.
Read an extract of Clouston-Challenging-Stress-Burnout-and-Rust-Out-Ch-5-PRESS.pdf
For more information on Challenging Stress, Burnout and Rust, please visit our website.