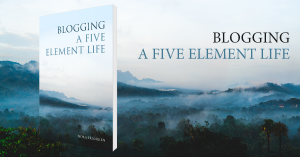 Following the release of Blogging a Five Element Life, we caught up with author Nora Franglen to ask her some questions about her life as an acupuncturist and what people can expect from her new book.
Your book documents the period between 2014-2017, and touches on significant events from these years. What changes in the world have most influenced you during this time?
Undoubtedly the referendum vote for Brexit and the election of Donald Trump dominated the last year. These two events had a profoundly depressing effect on me and on many other people, including my patients. I was made even more aware of how important it is to accept the differences between people, which a knowledge of the five elements helps us towards. I hope, too, that it can make us more tolerant in an increasingly intolerant world.