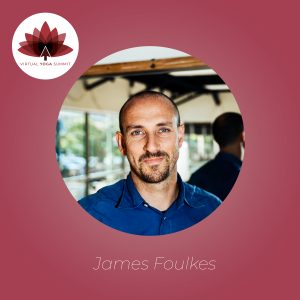 James Foulkes is a yoga teacher and IAYT Registered Yoga Therapist. Originally from England, James has trained for 15 years with the students of Vanda Scaravelli.
His book, Principles and Themes in Yoga Therapy was released by Singing Dragon in 2017.
At present, James operates a busy Yoga Therapy Practice, and has taught on numerous Yoga Therapy trainings and Yoga Teacher trainings. He conducts classes and workshops around the Washington DC Area, around the United States and internationally.
In this video James discusses yoga therapy and lifestyle medicine, touch, complex illness as well as using yoga therapy to support those who have been incarcerated.
---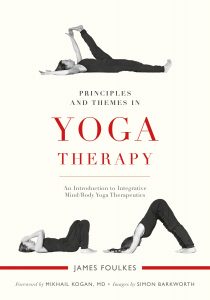 Principles and Themes in Yoga Therapy
An Introduction to Integrative Mind/Body Yoga Therapeutics
James Foulkes, Foreword by Mikhail Kogan, MD, illustrated by Simon Barkworth
Provides a brief history of yoga therapy before offering a new way to think about anatomy and the wholeness of the human being. Through case studies, the author explores different principles of practice with tips for yoga therapy practitioners to develop their working client relationship and their own conditioning. Read more