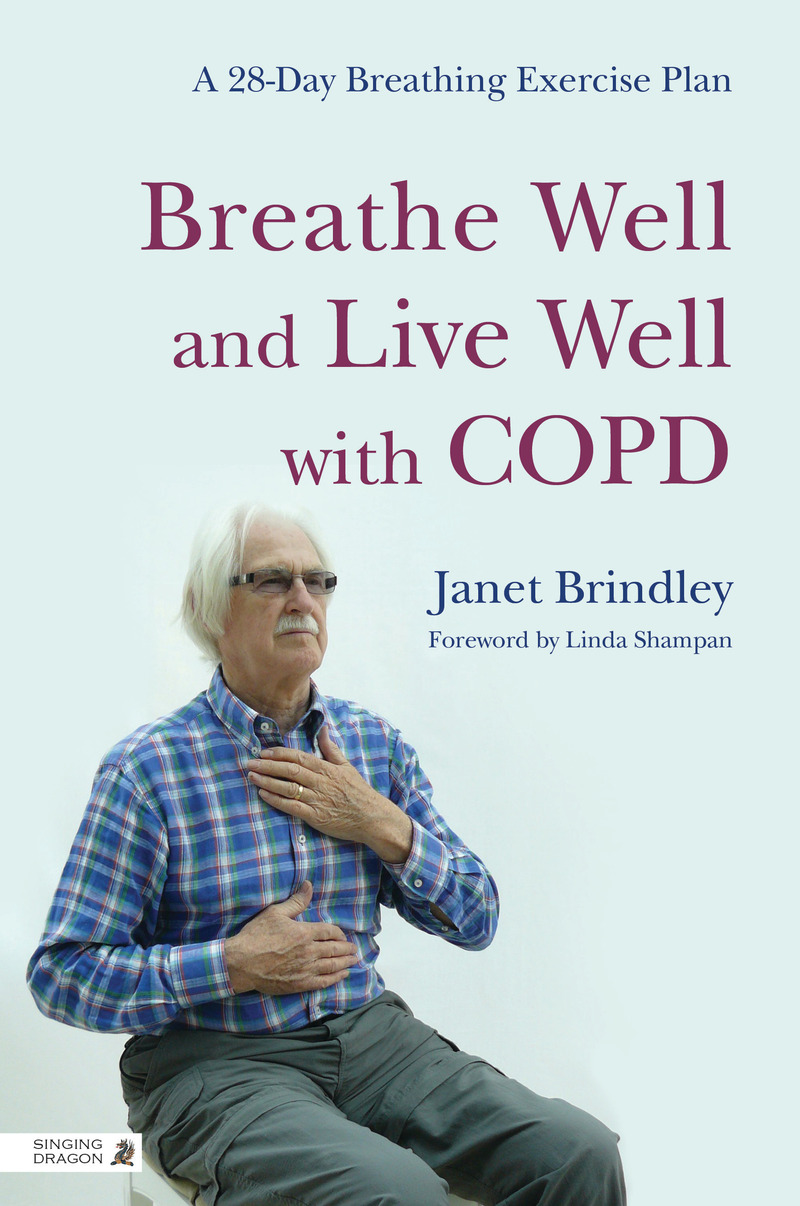 An exercise taken from Janet Brindley's Breathe Well and Live Well with COPD to help easy relaxed breathing using a check list of  problems to look out for.
Click here to read the extract
Janet Brindley came across therapeutic breathing exercises in 1998. They dramatically improved her asthma, and that of her fourteen-year-old son. She then left her job as a hospital biochemist and taught yoga and Buteyko breathing techniques. She has since worked with doctors, physiotherapists and nurses to develop a professional training course. This training course was used as part of an MSc Respiratory Physiotherapy module at Coventry University. She lives near London, UK.