Karen Rodham is a health psychologist who has spent seven years working exclusively with people who are living with Complex Regional Pain Syndrome (sometimes known as Reflex Sympathetic Dystrophy or RSD).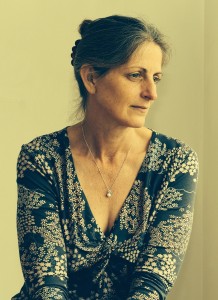 Imagine your loved one has developed a pain condition. Medicine does not reduce the pain, they can't tolerate being touched in the area affected by the pain; they find it difficult to leave the house because they are afraid that someone might accidentally bump into them;  they are less tolerant than they used to be and they can no longer do the things they used to do. You are desperate to help them, but nothing seems to work. You can't even give them a hug because this makes their pain worse. How might you feel?
Complex Regional Pain Syndrome (CRPS) is a pain condition. Most people who experience it improve in the first year, but for a significant minority (up to 20%); CRPS becomes a chronic long term condition. The key symptom is burning pain, but this is a kind of pain that medication barely affects and because of this chronic CRPS is a very difficult condition to live with. Other symptoms include: swelling, colour and temperature changes, hypersensitivity, as well as increased sweat and hair growth in the affected area(s).  Although the symptoms are usually experienced in a single limb, it is possible for CRPS to occur in more than one limb, and indeed in other body regions. In addition to all of this, it can take a long time for CRPS to be diagnosed because the symptoms could also be a sign that other serious conditions are developing. These other serious conditions need to be ruled out first which can be a frustrating process, not just for the person who is in pain, but for their loved ones and for the health professional who is trying to work out what is going on. For the person who is diagnosed with CRPS, coping and learning to live with CRPS is not easy, but in the same way that the person with CRPS is learning to live with and cope with the condition, so too are friends, family and loved ones. So what can you do if a loved one is living with CRPS?
Things to do together:
Communication: First, find a way to talk openly and honestly about how CRPS is impacting on both your lives. It is very likely that your loved one is not only trying to come to terms with their CRPS, they are probably also afraid that they are becoming a burden. If this is how they are thinking, the chances are they will be working very hard to keep their feelings to themselves. You will also be likely to be skirting around the issue because you don't know how to help them. This is a recipe for upset and misunderstanding for everyone concerned. Without open and honest communication you won't be able to work out what the problems and issues are, and without identifying the problems, you won't be able to think about how to solve them.
Seek external help: Many people find that those first few conversations can be easier if they use a couple counsellor. Couple counsellors can help you to find a new and non-threatening way of telling each other how you really feel in a safe and constructive way.
Things the person living with CRPS can do:
Stock Story: Many people with CRPS say that when someone asks what is wrong with them, they feel they should explain CRPS in detail. It is fine to do this, especially when you are talking with close friends and family, but it can be exhausting going over and over what CRPS is and how it affects you. One solution is to develop a stock story that gives enough information to give them the gist, without going into minute detail. Something along the lines of "I have a rare form of arthritis" works well, because people have heard of arthritis, know that it is painful and that it is a long term condition, but you can make your own stock story and find something that works for you.
Crisis Card: Sometimes things can get very difficult and it can be hard to know which way to turn. Rather than wait for the next crisis, it is a good idea to make a note of the coping strategies that work for you (e.g. go for a walk, phone my sister, take a bath). You could put them on a credit card sized piece of self-laminating card and carry it in your purse or wallet – that way the next time you feel thoroughly fed up, all you need to remember is to read your crisis card and be reminded of what works for you.
Pacing: A key aim of pacing is to make our daily activities and rest patterns more consistent. It can be tempting when you have CRPS to overdo things on your good days, but this can impact on how you feel on the following days. Doing things at a steadier pace actually helps you to achieve more in a more balanced way.
Building a support network: It is important to have the right kind of people around you. Some of this is to do with you being able to communicate your needs so that other people know and understand how to support you, but it is also about you growing your network and finding positive and like-minded people.
Change your focus: Allow yourself time to effectively grieve for what you can no longer do and then turn your attention to things you can do, or new things you can try. It is normal to feel sad and frustrated about the things you can no longer do when you are diagnosed with a chronic condition. Allow yourself time to process this and to come to terms with the idea that this is how things are for now. No-one knows the future, so you cannot predict whether you will improve or get worse. What you can do is to proactively focus on the positive. Don't be fooled by how simple this sounds, it is not an easy thing to do, but it is a positive way of dealing with the changes enforced on you.
Relaxation: Stress makes pain worse. Finding different ways to cope when you feel stressed, and learning to head off stress before it takes hold can help reduce the tension you feel in your body, which in turn could reduce the likelihood of stress-related pain flares.
Things the family can do:
Keep your own hobbies going: If you can keep your interests and hobbies going, you will be able to maintain a level of normality. This will ensure that you have an external focus and will go some way to reducing the fear often voiced to me by people living with CRPS that their condition has had such an impact on their loved one's lives that they are now a burden to them.
Learn about CRPS: This last point is one for the family and the person living with CRPS. Ask the health professionals who work with you for their recommendations about where to get good and accurate information about CRPS. The better informed you are, the better understanding you will have as a family about how to work together.
With all of these points in mind, I wrote the book Learning to Cope with CRPS / RSD: Putting life first and pain second. I share coping strategies that people who live with CRPS find work well. I have also included a chapter focusing attention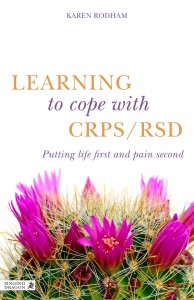 on loved ones (friends and family of people living with CRPS) who often feel bewildered, frustrated and neglected by the health profession and worry that no-one realises that CRPS impacts on them too.  It is important to remember that everyone's CRPS journey is unique – we are all human beings with different backgrounds and experiences, but it can be helpful to know that there are a range of different strategies you can try that might make coping with CRPS a little easier. Whether you are a person living with CRPS or a person who cares about someone living with CRPS, this book should highlight how you too can move towards putting life first and CRPS second.