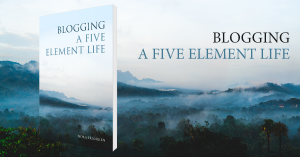 Nora Franglen's latest book, Blogging a Five Element Life, shows the holistic nature of life as an acupuncturist, and is a must read for anyone interested in acupuncture or Chinese medicine.
We have an extract from the book, which features advice on treating patients effectively, guidance on acupuncture techniques and her thoughts on the elements and how they can be applied to public figures.
Click here to read the extract
Click here to read more about Blogging a Five Element Life.
If you would like to read more articles like this and hear the latest news and offers on our books, why not join our mailing list? We can send information by email or post as you prefer, and please also tell us about your areas of interest so we can send the most relevant information. You can unsubscribe at any time.
---
Books By Nora Franglen
The follow-up to Nora Franglen's first book of collected posts on the holistic life of an acupuncturist, this provides further insight into the everyday musings of a master of her craft. From her love of London's cafes to challenges she has experienced in her clinic, it reveals how acupuncture can enrich and balance all aspects of our being.
Read more about the book here.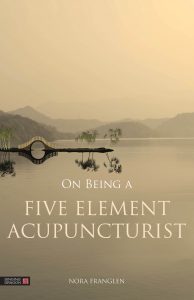 On Being a Five Element Acupuncturist
Based on her well-read blog, Nora Franglen provides a rich insight into the inner thoughts and feelings of a master acupuncturist. Covering everything from her love of coffee shops to how to treat patients effectively, it is reveals the holistic and rich nature of acupuncture.
Read more about the book here.
The Handbook of Five Element Practice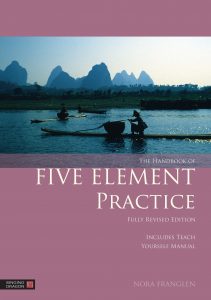 A companion for practitioners of Five Element acupuncture that strengthens the foundation for practice. With detailed outlines of the different components of Five Element diagnosis and treatment, this complete manual will support and invigorate practice. It also includes a Teach Yourself Manual.
Read more about the book here.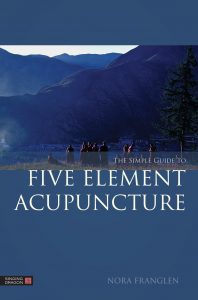 The Simple Guide to Five Element Acupuncture
This accessible guide explains the history and philosophy of five element acupuncture, and shows how it addresses specific health needs and general well-being. With case studies throughout, the guide explains how an acupuncturist diagnoses and treats patients, and looks at the character of each element.
Read more about the book here.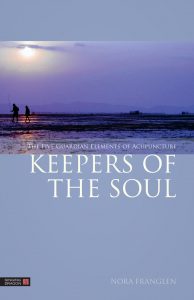 Keepers of the Soul
With profiles of well-known figures, the book explains the spirit of each of the Five Elements of Chinese medicine, and what they look like in different people. The philosophy behind Five Element acupuncture is explained, including what it means to live in harmony and how the Five Elements help shape our body and soul.
Read more about the book here.
Considering acupuncture in its wider context, this book contains Nora Franglen's reflections on her practice and explores how the search for acupuncture points can lead the practitioner deep into challenging areas of existence.
Read more about the book here.