The practice of yoga has many forms—postures practiced on a mat, intentionally shaping our thoughts and words and actions in ways that are beneficial to us and others, breathing fully most of the time, and working at being our best selves, which is sometimes harder than it may seem. How you create, share, make your space, live, and express yourself on a daily basis, is at the center of the practice of yoga.
By slowing down our breath and observing how we feel (our body, our energy, our state of mind), we can influence how we experience what is happening to us, around us, and discern our role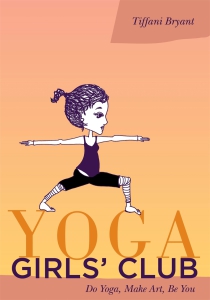 within it. Good, bad, and gray in-between spaces have the potential to become something quite different, depending upon how we perceive them and view them in our mind's eye, which most often emanates from how we are already feeling (on the inside). Ever notice when you are in a bad mood, it seems like you come in contact with nasty seeming people and other hindrances to your positive progression? Likewise, when you are feeling good, do you notice more people smiling at you when your eyes meet? Are you more aware of the happy coincidences that seem to fall like mountains at your feet?
Have you noticed what happens to your breathing when you are emotionally disturbed—upset, frightened, surprised, unhinged, sad? Often it gets shallow, short, and it can feel like you are inhaling and exhaling jagged puffs of air. Sometimes for a moment or two, you might stop breathing all together, like when you are concentrating deeply or taken by surprise. How do you breathe when you feel restful, relaxed, and carefree? It almost feels like there is an endless supply of air that flows like a gift, like mystery, in and out of your lungs, in and out of your body. Your breath might be slow and long, it might even undulate your belly gently.
When you are distracted or disconnected from yourself—who you perceive yourself to be within your roles, relationships, and responsibilities—there is no way you can relax, get calm, or feel peaceful. At its core, your yoga practice has the potential to connect you more fully to the stillness always inside of you.
Right now, where you are, begin to practice yoga by watching your breath for a few rounds of breathing: inhale, exhale, breathe in, breathe out. Where does your breath move in your torso, your chest, your rib cage, your belly? How does your breath feel as it flows in and out of your lungs? Are you consciously making yourself breathe or does it feel like your body is breathing you? Spend some quality time with your inhalation and exhalation; can you climb on them as they go up and down, can you lift lighter and fly freer?
Now that you've spent time observing how you breathe, deepen your breath practice. Try to regulate how your breath flows, affects, and strengthens you with this Three-Part Breathing exercise from Yoga Girls' Club: Do Yoga, Make Art, Be You.
Three-Part Breathing
You will divide your breath into three parts as you breathe into your belly (the bottom of your lungs), into your rib cage (the middle of your lungs), and into your chest (the very top of your lungs). This is a calming breath that you can practice anyplace, anytime.
Inflate your belly with breath, count: one, two. With the same breath, expand your rib cage, count: one, two. Same breath, fill (and feel) your chest with breath, count: one, two. Hold your breath in for a count of two.
Breathe out from the space of your chest count: one, two. Same breath, knit your ribs together as you empty them of air, count: one, two. Same breath, deflate your belly as you empty your lungs completely: one, two. Hold your breath out for a count of two.
For nine rounds of breathing, swell and deflate your belly like a balloon, feel your ribs expand and contract like an accordion, and experience your chest rising and falling like waves in the sea.
Release your influence on your breathing and return to your normal inhale and exhale. Watch your breath (in and out) for a few rounds. How do you feel now; your body, your energy, your mindset? As you practice being in the space of your breath, noticing how it feels, you are nourishing your body and quieting your mind, nothing outside of this space within you is necessary for you to relax, release, and create space for 'you.'
Tiffani Bryant, PhD, is the author of Yoga Girls' Club: Do Yoga, Make Art, Be You, an interactive workbook filled with easy-to-follow yoga postures, breathing practices, meditation techniques, and opportunities for self-reflection through making stuff that matters.