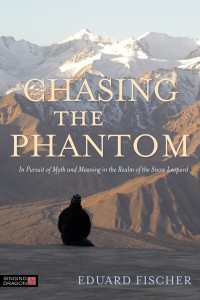 After first visiting the Trans-Himalayan region of Ladakh in 1985, Eduard Fischer returned again and again, seeking to catch a glimpse of the phantom of the Himalayas – the elusive snow leopard. During these visits he became enthralled with the unique culture of this ancient mountain kingdom, one of the oldest enclaves of Buddhism.
Chasing the Phantom is an account of adventure and deep reflection. In this extract the author discusses the reason we climb mountains, search for the Higgs particle, or try to photograph snow leopards – because they're there.
Chasing the Phantom by Eduard Fischer is available to buy from the Singing Dragon website.