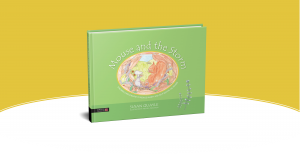 To celebrate the release of Susan Quayle's new book, Mouse and the Storm, we are releasing an extract from the book – please click here to view it.
Mouse and the Storm tells the story of Mouse and her animal friends who are rudely disrupted from the comfort of their homes by a big storm! Waking up away from home, together they must find their way back despite feeling scared and lost.
Written in rhyme along with easy-to-follow diagrams and instructions for giving simple hand reflexology to a child, this book will help parents soothe children, especially those who experience anxiety or have sensory regulation difficulties.
Beautiful illustrations accompany the reflexology techniques which are easy to use to provide a calming experience to a child. No prior reflexology knowledge is required.
To read more about the book, or to purchase a copy, please click here.
If you would like to read more articles like this and hear the latest news and offers on our books, why not join our mailing list? We can send information by email or post as you prefer, and please also tell us about your areas of interest so we can send the most relevant information. You can unsubscribe at any time.