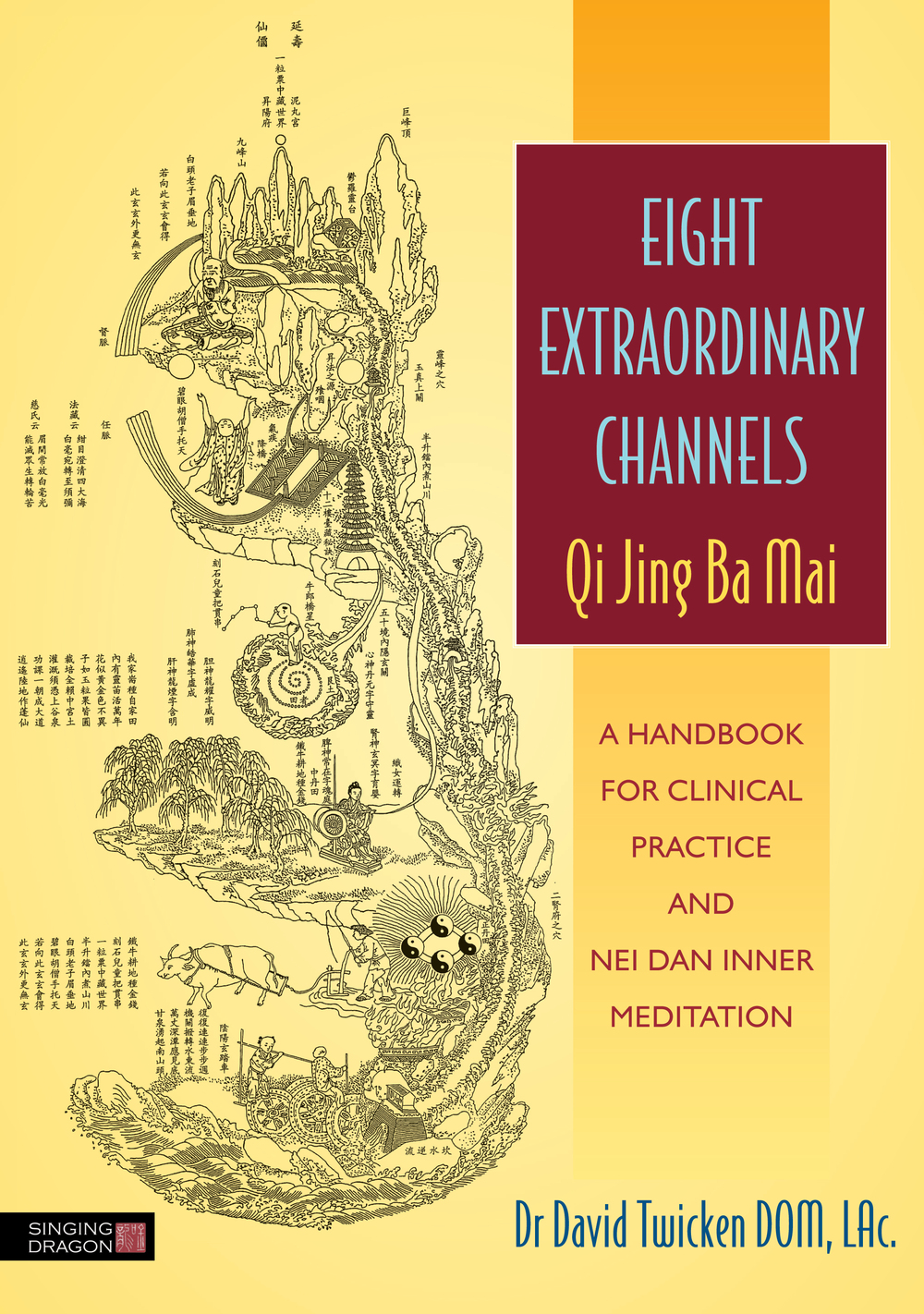 In this extract from Eight Extraordinary Channels – Qi Jing Ba Mai, David Twicken outlines the key qualities of these channels, and how understanding and use of them has changed over the centuries.
Click here to read the extract
'Eight Extraordinary Channels is an insightful and eminently practical presentation of the core meridians in the human body that hold most of life's potential. It covers the eight channels in theory, clinical application, and Daoist self-cultivation. Clear and systematic, the book is a potent resource for anyone involved in Chinese medicine.'

– Livia Kohn, PhD, Professor Emerita of Religion and East Asian Studies, Boston University
'Twicken illuminates the missing link between Chinese medicine and Taoist spiritual practice, making it essential reading for both healers and adepts.'
– Michael Winn, founder www.HealingTaoUSA.com and co-writer with Mantak Chia of seven books on Neidan Gong
David Twicken, DOM, L.Ac., is a licensed practitioner and professor of Chinese medicine. He teaches Qi Gong, Tai Chi Chuan, Nei Dan, feng shui and Chinese astrology. He has studied Chinese healing arts for 30 years. He resides in Los Angeles, California.
© 2013 Singing Dragon blog. All Rights Reserved