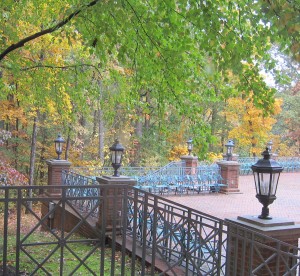 Singing Dragon was happy to return to the Building Bridges of Integration for Traditional Chinese Medicine Conference in Chantilly, Virginia, from October 18-21. The warm temperatures made it feel like spring but with the beautiful foliage in full swing, fall easily gave itself away. The changing leaves were the perfect backdrop to this year's conference theme: Transformation: Consciousness and Quantum Medicine.
Our table was busy with attendees who were happy to see Singing Dragon's newest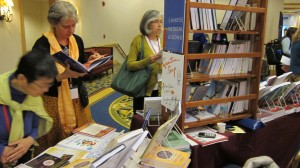 titles. These included I Ching Acupuncture by David Twicken, Acupuncture for New Practitioners by John Hamwee, Fire Dragon Meridian Qigong by Master Zhongxian Wu and Dr. Karin Taylor Wu and Illustrated Chinese Moxibustion Techniques and Methods by Professor Chang Xiaorong, Professor Hong Jing and Professor Yi Shouxiang. By the end of our first day we had even sold out of Frog's Breathtaking Speech by Michael Chissick!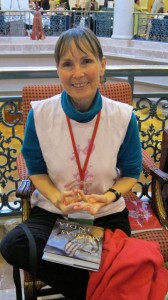 Attendees enjoyed discovering their Chinese animal and happily donned our pins inspired by Chungliang Al Huang's The Chinese Book of Animal Powers. Attendees also stopped by to pick up our new title Mudras of India by Cain and Revital Carroll. Here Kate practices her Mandala Mudra.
During the conference we encouraged attendees to drop their business card into our bowl for a chance at a free copy of Chinese Medical Qigong. We are happy to announce that Deborah Waring of Lake Success, New York was the winner of this book. Congratulations, Deborah!